The essence of inspiration can be realized because the recipient of the dream is driven to fight for it. Inspiration Set is a form of love from us for Young Living Indonesia Members. Consisting of Inspiration, Abundance, and Motivation essential oils, Inspiration Set will guide you step by step to stay inspired and motivated, as well as being an inspiration in your life.
Inspiration
It came, not because you needed it, or really hoped for it. Besides that, inspiration comes into your mind because you let it in. So, prepare yourself to welcome the inspiration that comes from where it came from, far up there.
Inspiration essential oil is the combination of 10 pure essential oils that have been used by the people of Arabia, India and Ancient North America. Also, they use it for a long time ago to enhance their spiritual experience.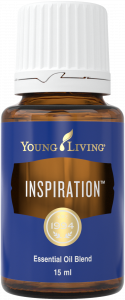 Ingredients
Cedrus atlantica (Cedarwood) bark oil, Picea mariana (Black spruce) leaf oil, Myrtus communis (Myrtle oil), Coriandrum sativum (Coriander) seed oil, Santalum paniculatum (Royal Hawaiian Sandalwood) wood oil, Boswellia carterii (Frankincense) oil, Citrus aurantium bergamia (Furocoumarin-free bergamot) peel oil. Vetiveria zizanoides (Vetiver) root oil, Cananga odorata (Ylang ylang) flower oil, Pelargonium graveolens (Geranium) flower oil
Abundance
In the frequency of abundance, inspiration is born into the world to become reality. There is the power of manifestation when you say words while your eyes closed.
Some traditions in various parts of the world have the similar prosperity ingredients. The combination of orange, ginger, and others essential oils like those that found in Abundance.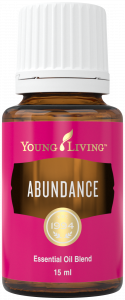 Ingredients
Citrus aurantium dulcis (Orange) peel oil, Boswellia carterii (Frankincense) oil, Pogostemon cablin (Patchouli) oil, Eugenia caryophyllus (Clove) bud oil. Zingiber officinale (Ginger) root oil, Commiphora myrrha (Myrrh) oil, Cinnamomum zeylanicum (Cinnamon) bark oil, Picea mariana (Black spruce) leaf oil
Motivation
Last but not least, what you want, want you too. And you already have everything that you need. Various forms of obstacles cannot stop you because there is a blazing fire and noble goals that motivate you to go forward until you get it.
The perfect combination of the four essential oils in Motivation creates a strong aroma that reminds you to keep reaching your dreams.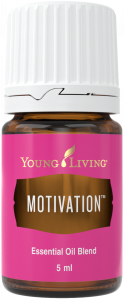 Ingredients
Anthemis nobilis (Roman chamomile) flower oil, Picea mariana (Black spruce) leaf oil, Cananga odorata (Ylang ylang) flower oil, Lavandula angustifolia (Lavender) oil