Ningxia Red
Experience the Power of NingXia Red
Infused with Lemon, Orange, Yuzu, and Tangerine essential oils, NingXia Red® is a delicious beverage that includes juices and extracts from superfruits such as aronia, plum, blueberry, pomegranate, and—best of all— whole fruit pulp from exotic Ningxia wolfberries.
This powerful little berry gets its name from the Ningxia region of China, where Young Living Founder D. Gary Young first learned of its unparalleled nutritional profile. It's commonly called the wolfberry, though it's also known as goji berry, an adaptation of its original Mandarin Chinese name, gǒuqǐ.
NingXia Red packs a punch, offering benefits that include support for energy levels. By enjoying 2 ounces twice daily, you can make NingXia Red a vital part of your journey to transformed wellness.*
*We encourage consumers to always check product labels for appropriate use in their market. See your local product guide for products available for purchase in your market.
Click blinking icons below to learn about NingXia Red Benefits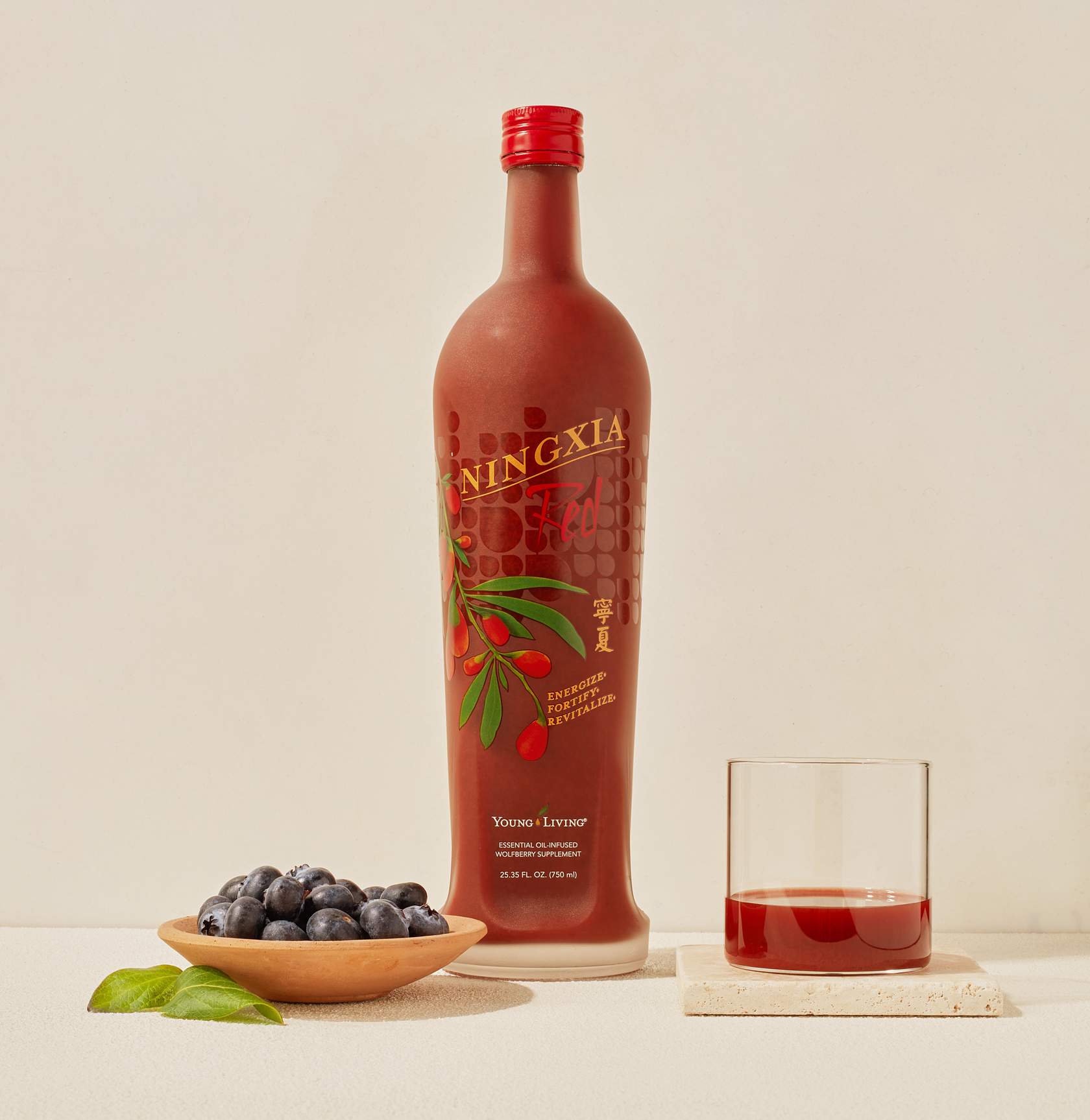 Powerful Ingredients = Powerful Benefits
Gary combined the wolfberry with pure essential oils, creating the world's foremost functional beverage, NingXia Red®.
Young Living is proud to offer the only nutrient drink on the market that combines whole Chinese wolfberries with pure essential oils into a single beverage that tastes as good as it is good for you.
Wolfberry Puree
NingXia Red® contains whole Ningxia wolfberry puree, which contains more antioxidants than just juice; a super blend of blueberry, aronia, cherry, pomegranate, and plum juices; natural stevia and pure vanilla extracts; and Orange, Yuzu, Lemon, and Tangerine essential oils. NingXia Red provides a whole-body nutrient infusion.
Supporting Blend of fruits and Essential Oils
Click blinking icons below to learn about NingXia Red Benefits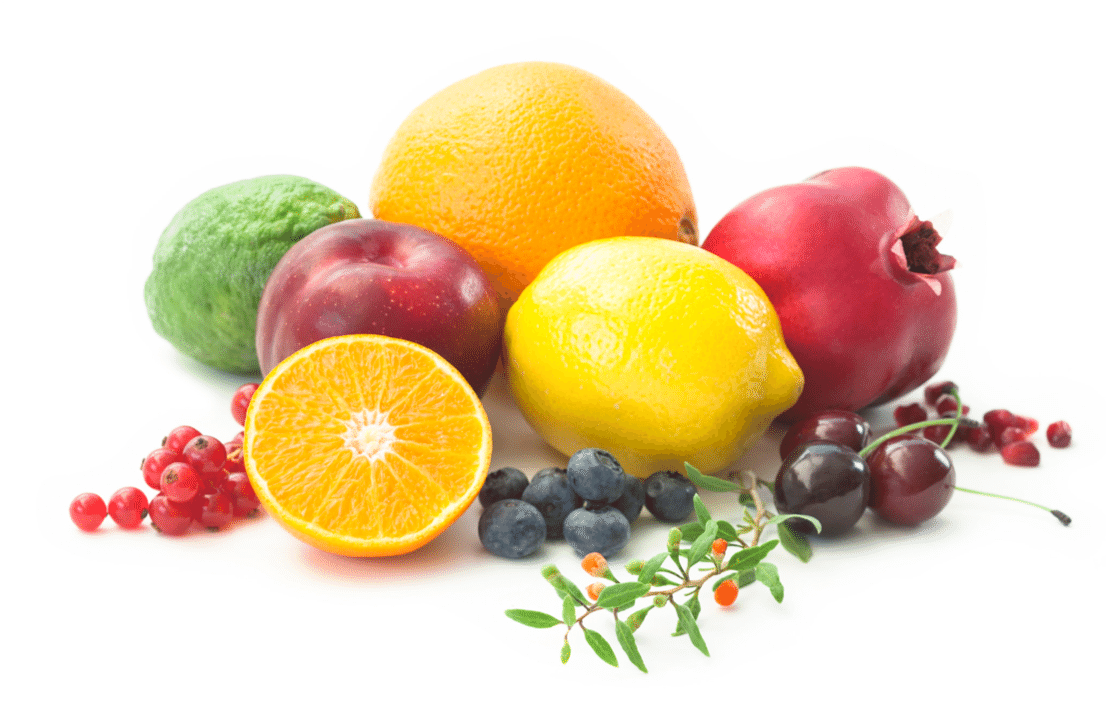 NingXia Wolfberry puree + Essential Oils Infusion + Grape Seed extract + Supporting fruit blend
---
Young Living works directly with vendors at the Ningxia Wolfberry Farm and Distillery to grow wolfberries in a pristine location that is rigorously tested for pesticides, heavy metals, and other potential contaminants. Once the wolfberries are harvested, they're cleaned and sent off to be pureed.
Click the image below for Supplement Facts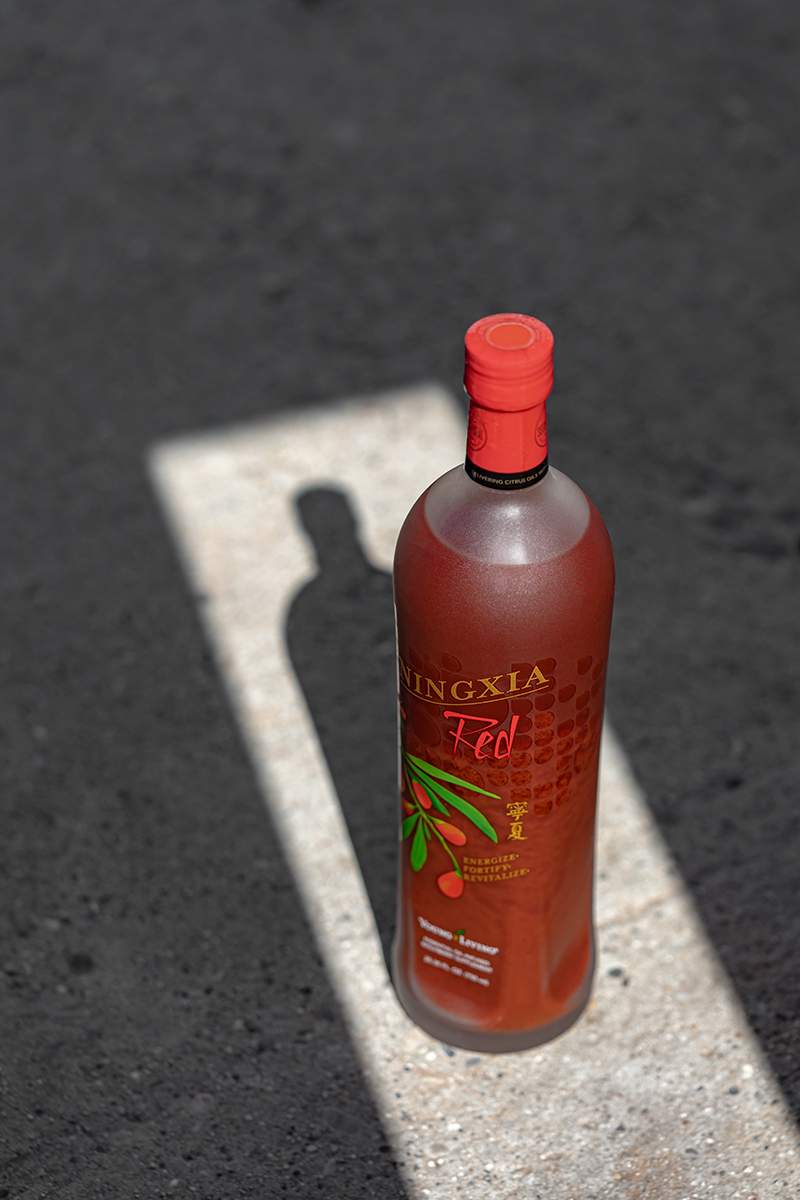 Reasons to love NingXia Red®:
Naturally sweetened with stevia.
Stevia is a natural, zero-calorie sweetener that's 300 times sweeter than sugar.
Contains no high-fructose sweeteners and no added sugar.
Free from additives.
Preserved with natural sodium benzoate.
This is a safe and effective preservative that extends NingXia Red's shelf life while maintaining product integrity. It ensures a 24-month shelf life but makes up less than 0.001 percent per serving.
Flash pasteurised for only 30 seconds and cooled right away to preserve nutrients.
Standard pasteurisation can involve several minutes of heat exposure and has been shown to highly degrade both the nutritional aspects of the juice and its appealing flavour and colour.
We also take extra steps to keep the juice moving through a closed system that allows the process to be extremely monitored and prevent any part of the juice to remain hot for too long. Lastly, we employ a cooling tunnel right after pasteurisation that cools the juice as quickly as possible. This step is not required, but reduces cooking time and preserves nutrients.
Enjoy NingXia Red® Daily
Best served chilled
Shake well before enjoying
Drink 1–2 fluid ounces twice a day
Refrigerate after opening and use within 30 days
NingXia Red Recipes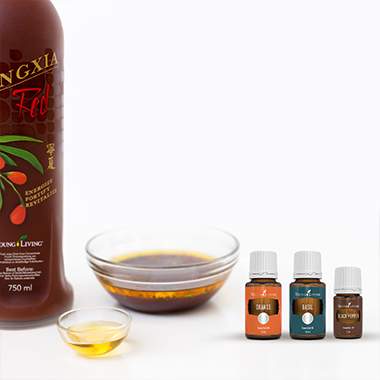 NingXia Red Marinade
Ingredients:

Directions: Mix all the ingredients and use to marinate fish, vegetables and/or salads.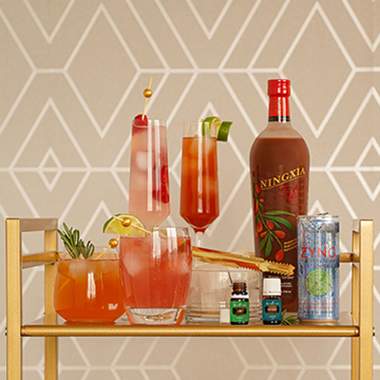 NingXia Red Lime Zynger
Ingredients:

Method:
Pour 1 cup of NingXia Red into a highball or other tall glass full of ice and add Lime essential oil.
Fill the glass to the top with NingXia Zyng.
Squeeze a lime wedge into the glass.
Garnish with another lime wedge.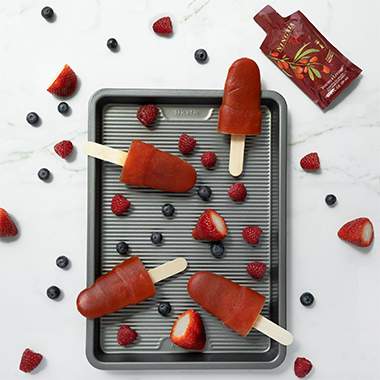 NingXia Red Icy Pole
Ingredients:

60ml NingXia Red Single
1 cup of ice
1 cup of orange juice
Method:
Mix all the ingredients together in a blender
Pour ingredients into icy pole molds
Add an icy pole stick and freeze overnight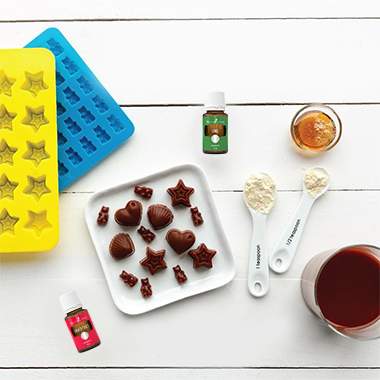 NingXia Red Jellies
Ingredients:

Method:
Combine the NingXia Red, agar powder, and honey in a saucepan. Mix with a metal spoon until fully dissolved and heat on medium-high.
Once boiling, remove from heat immediately and stir in the essential oils. Taste for sweetness. The mixture should be almost too sweet, since the flavours will mellow during cooling.
Pour the mixture into silicon molds.
Let your molds cool in the refrigerator for at least an hour until set.
Keep leftovers in the fridge or a cool place.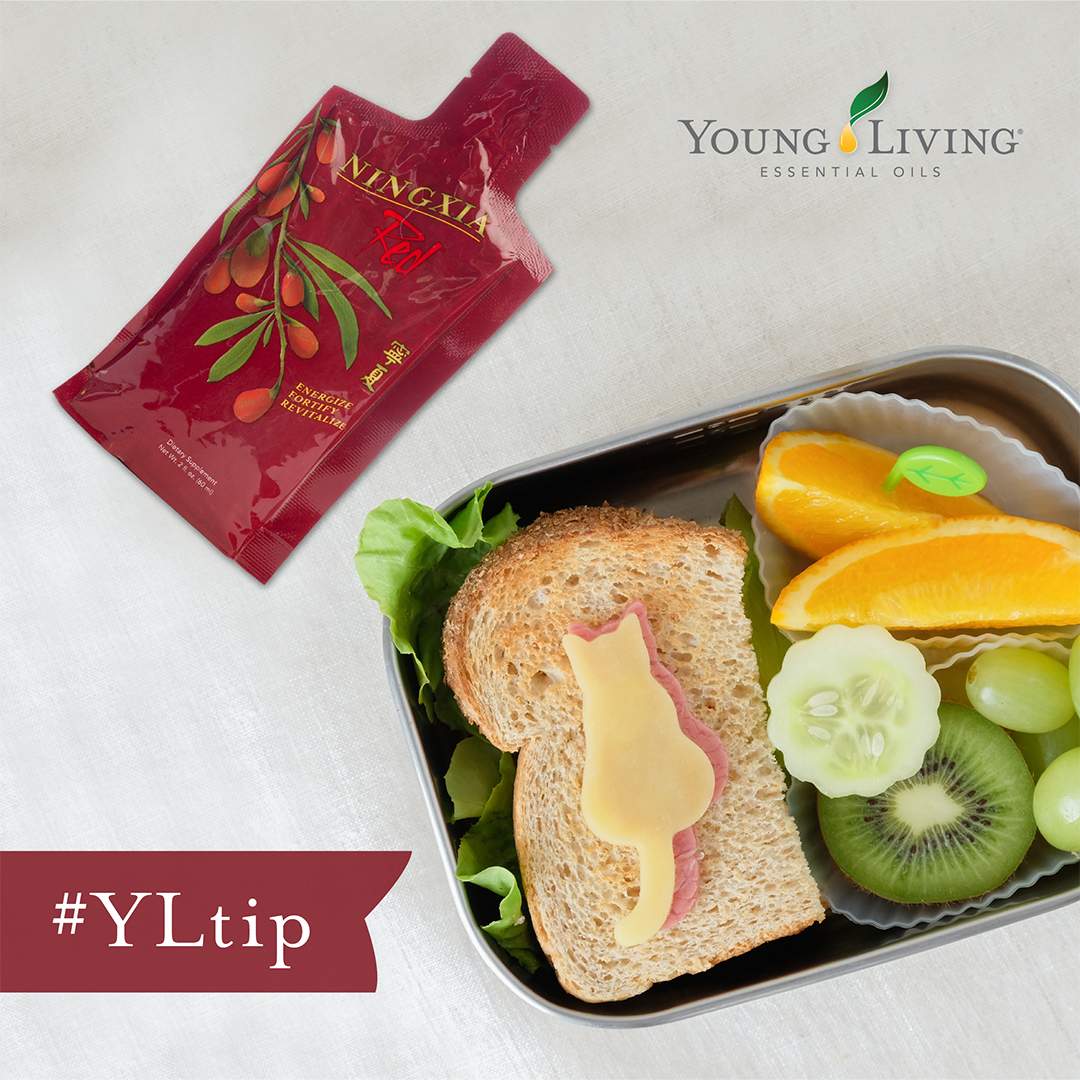 Congratulations on completing the NingXia Red course! Whenever you learn something new, it's important to implement it into your life.
We invite you to take charge of your health by adding NingXia Red to your wellness routine.