Ocotea Essential Oil
Ocotea essential oil is extracted from the stem and leaves of the ocotea tree in Ecuador, and is related to the cinnamon species. This essential oil has an aroma that is different from any common cinnamon. Ocotea has the highest level of alpha-humulene of any essential oil.
How to Use
Dilute with carrier oil and apply topically.
Ingredients
Ocotea Essential Oil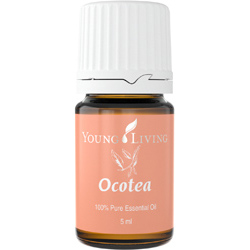 Available Items
5 ml - $72.36