From Kristen's Desk
Dear Members,
There's much to share with you, and hard to believe we're in the fifth month of the year already!
It's exhilarating to note that we are tracking well in sales so far this year, with a 40.8% increase in sales (Year to Date) for Australia and a 178.5% increase in sales for New Zealand over last year. We are growing from strength to strength working with you, our valued members. Thank you for the daily effort and hard work you put in that continues to achieve great results for us all. This incredible growth is a result of a what I can see, a wonderful partnership between members, our leadership and corporate team working together in harmony to become a powerful force leading us to new heights.
It's so exciting to watch the growth happening in Aoteoroa, and the training workshops last weekend in Auckland and Napier were a fantastic reflection of this! Kudos to our member leaders Kylie Byrant, YL Platinum and Jen Gallagher, YL Gold who did an exceptional job presenting valuable training workshops along with corporate staff.
This gives me a segue to introduce the fantastic highlights video of our Young Living New Zealand launch. A memorable time for me and I'm sure, many of you who attended this special event.
Have you seen the fabulous new promotions we have on offer in May? Mother's Day gifts are covered with our May promotions featuring the Sensation™ Bath & Shower Gel, Boswellia Wrinkle Cream, Joy™ Essential Oil (EO), Peace & Calming EO and Clary Sage EO. We hope these free gifts that are included in our PV & ER promotions help you celebrate the women who inspire and influence our lives with a meaningful gift.
In this edition of Essential Business news our 'Member Success Story' features our YL Platinum leader, Ian Clayton. Ian is the first and only Platinum member in New Zealand and a dynamic personality! You will no doubt enjoy reading about his unique journey with Young Living.
We are getting very close to the final week of qualification for our Dalmatia Aromatic Farm Experience reward trip coming up later this year. I wish you all the best in achieving your goals for this - be persistent and consistent and this will help you get there! We are expecting 35-45 qualifiers, so it's very exciting!
As you may know, our founder Gary Young, has been unwell these past few months and also suffered a serious stroke. He's making steady progress to recover but has a long road ahead. Gary has helped each of us in many different ways and impacted millions of lives for the better with his incredible vision and pioneering work with essential oils. This time, he needs us to keep him in our thoughts or prayers. Thank you for your love and support in wishing Gary a speedy recovery.
"A mother is she who can take the place of all others but whose place no one else can take." How fitting a quote by Cardinal Meymillod and a salute to all our amazing mums for everything you do. As a mum, I well and truly know this is the hardest job, albeit the most rewarding of all!
I wish you a wonderful Mother's Day weekend celebrating the 'mum' in your life.
Fondest regards,
Kristen Tod
General Manager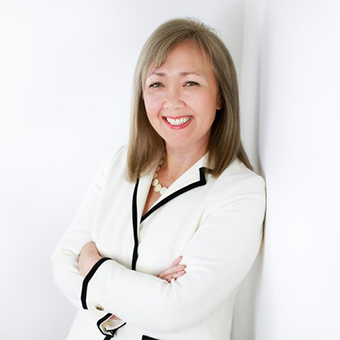 Staff Announcement
Dear Members,
I am delighted to announce a new head of Business Development, Training and Recognition, Janis Miao-Bryce. Katrina Perryman is not longer with us.
Jan brings over 20-years' experience in sales, business development, marketing and communications within retail, wholesale and network marketing environments across the UK, US, AU and NZ. Her career began at the pointy-end of sales where she quickly established a reputation for growing sales, building teams and breathing new life into troubled accounts. Since then she's been trusted with senior roles in organisations big and small, from global to boutique brands and entrepreneurial start-ups.
Jan will be located in Melbourne. Whilst Jan will work remotely, she will be at head office for a week, every three weeks.
I know Jan's last three bosses personally, and doing my due diligence checks, (without her knowledge), they all spoke very highly of Jan, her diligence, tenacity, proactive nature, positive attitude and the way the field loved working with her.
Jan starts work Monday 14th May and she will be completing a three-week orientation programme in Sydney. For those attending Kai Tan's Sydney event on 19th May, you will meet Jan at this event.
Fondest regards,
Kristen Tod
General Manager
A message from Janis Miao-Bryce:
"Over the years, every role, at each level of business has taught me something new. These roles have brought fresh insights and provided a broader, deeper perspective on business and importantly, the people who drive them. Yet it wasn't until I transitioned into an exciting new position with a global network marketing organisation, that I truly found my passion. I love the culture, the people, the positivity, the passion that only a network marketing environment brings. I'm challenged to be my 'best me' every day in a supportive, inclusive and rewarding environment. It's truly special. Now, I'm thrilled (and fortunate) to join the Young Living Australia and New Zealand team and work with amazing products I already adore. I can't wait to say hello and learn more about you, your personal vision and goals."