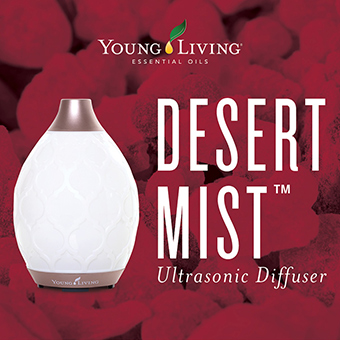 All About the NEW Desert Mist Diffuser
Here's why everyone is loving the Desert Mist Ultrasonic Diffuser:
Click here to view the Desert Mist video on our YouTube channel
PROMOTIONS
Our March PV & ER Promotions!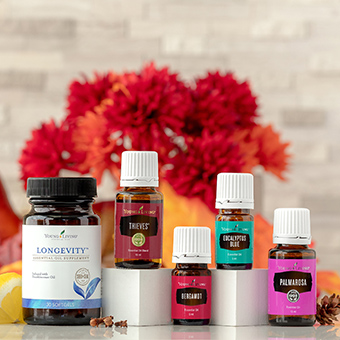 March Promotions: FALL in love with Autumn
Promotional Period: 1-31 March, 2018
Trees are losing their leaves, the weather is cooling in many areas, and people are spending more time indoors with their windows shut - all signs that autumn is upon us. This also means the official beginning of the stuffy indoor air season. Battle against musty air by diffusing your favourite essential oils! Diffusing is an excellent way to humidify dry air and brighten the atmosphere in a home or office.
Reach any of the following PV minimums with your March order and earn these great free products, including a bonus reward if you are a qualifying Essential Rewards Member!
Training & Events
New Seedlings Tour, Webinar & March Events
NEW SEEDLINGS LAUNCH TOUR - ARE YOU COMING?
The launch tour for our new baby range, Seedlings is well underway and we look forward to having you at the tour!
We developed our Young Living Seedlings™ line to provide naturally gentle, safe and pure products for the littlest members of our families. Unlike many baby products on the market, you can enjoy peace of mind knowing that the soothing formulas are made without alcohol, parabens, synthetic fragrances, artificial dyes, or other unwanted ingredients.
Seedlings™ products are made with only 100 percent plant-based ingredients, infused with Young Living essential oils diluted to a strength safe for your baby's skin.
You can now register to attend the launch tour in the following locations across Australia and in Auckland, New Zealand.
Perth: Saturday, 7th April
Adelaide: Sunday, 8th April
Melbourne: Monday, 9th April
Sydney: Wednesday, 11th April
Cairns: Friday, 13th April
Auckland, NZ: Sunday, 15th April
Brisbane: Tuesday, 17th April
Upcoming Product Webinar
Raising Healthy Children with Naomi Dyer

Date: Tuesday, 10th April
Time: 7.00 PM (Sydney time)
Presented by: Naomi Dyer
Topic Outline: Join Naomi Dyer, YL Gold on a journey concerning health statistics for children, discovering why our foods and personal care products could be a contributing factor, and learning about tools you can use to keep your family's wellness above the wellness line; and how to bring Young Living products in to be part of your family! Hear Naomi's personal story of having a daughter with severe food intolerances, and how she overcame them and managed them at school and through the teenage years.

Click here to learn more and register for this FREE webinar now!
March Events
Exciting things are always happening at Young Living!
Events range from educational training workshops, Raindrop Technique training and recognition retreats among many others. Browse our events pages to see all of the unique experiences we have to offer:
Click here to view events in Australia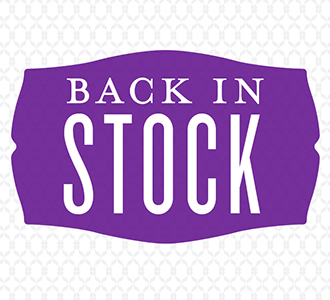 BACK IN STOCK!
We are pleased to announce that these products are now BACK IN STOCK!
Progessence Phyto Plus (458102)
Progessence Phyto Plus (P3) is a wild yam extract infused with vitex and essential oils to help women find balance the way nature intended. This essential oil-infused product enhances moisture absorption through the skin and contains Sacred Frankincense, Bergamot and Peppermint essential oils.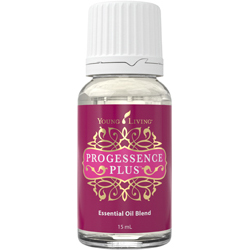 Click here to find out more about Progessence Phyto Plus
Valerian Essential Oil (364802)
Valerian essential oil has a unique grounding aroma that inspires feelings of calm so you can work toward finding emotional balance. It is an ideal addition to relaxing aromatherapy blends to calm the mind and the body. Valerian creates a soothing bedtime aroma that's perfect for helping you unwind and find peace after a long and busy day.
Click here to find out more about Valerian Essential Oil
MEMBER SERVICES CLOSURE - Easter Weekend
Friday 30th March - Monday 2nd April
Please note that our Sydney Office will be closed from Friday 30 March to Monday 2nd April due to the Easter holiday weekend. This includes Member Services (Australia & New Zealand) and Sydney Product Pick Up.
Normal operating hours resume on Tuesday 3rd April.
We appreciate your understanding.