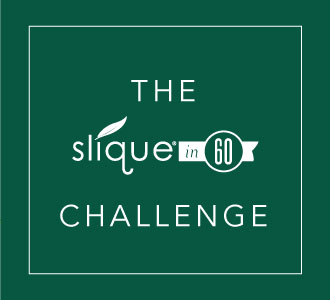 Slique in 60 is back!
The Slique in 60 Challenge is back for 2019! Ready to suit up and slim down? We are too! Get your 2019 off to a healthy start by competing against yourself and other participants in your gender and age group to lose pounds and inches for your shot at $3,000 USD and a NingXia Red® 6-pack! The contest will begin February 1 and runs for 60 days.
Ready to join? You'll need to purchase two Slique collections, one for each month. In the month of January if you purchase the Slique Complete Kit, you'll receive two free boxes of Slique Shake, and with the purchase of the Slique Advanced Kit you'll receive one free box of Slique Shake! Find the Slique collection that works best for you.
Looking for a little support in your Slique journey? During this time participants can become part of an exclusive Facebook group specifically for the Slique in 60 Challenge. Here you'll find additional motivation, support, product information, healthy recipes, and workout tips; plus you can share what's working for you and offer support for others in the group.
Join now and start the year off feeling good!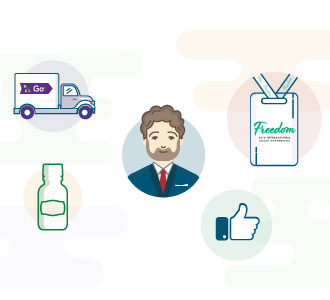 2018's memorable moments and milestones
We're not exaggerating when we say 2018 was a year you have to see to believe. From our 5×5 Pledge to our more than 1.4 million Facebook fans, 2018 was a year of impressive numbers! It was also a year of remarkable events: new market openings, the launch of a new shipping subscription service, and the inaugural International Essential Oils Day to honor D. Gary Young.
While we could tell you about all the amazing things that happened in 2018, we'd much rather show you! Head to our blog where you'll find an infographic featuring a recap of the year's moments and milestones—it'll knock your holiday socks off!
Change the world when you join our zero-waste efforts!
As stewards of the earth, we want to take care of our planet. With thousands of employees in multiple countries and millions of members, Young Living's influence really can make a positive impact on the environment and set an example for millions more to follow.
Young Living Founder D. Gary Young said, "I can take care of my Young Living family only if I take care of Mother Nature." A true steward of the earth, Gary deeply believed that there is an expectation for us to care for the planet and that Young Living can only truly thrive when we are doing our part.
The road to zero waste will have its challenges, but our chances for success are much greater when everyone joins our efforts to preserve the world we love. Some sobering statistics to motivate positive action:
It takes 500 years for average-sized plastic water bottles to fully decompose.
Americans make nearly 400 billion photocopies a year, which comes out to 750,000 copies every minute.
Every month we'll send out some helpful tips to living the zero-waste lifestyle! Here are a few to get you started:
Recycle any aluminum cans you have. Recycling just two cans a day saves the same amount of energy it takes to power a PC for a single day.
Whenever possible, go paperless for documents.
Use reusable grocery bags instead of the plastic ones offered at the store.
Help us go green!