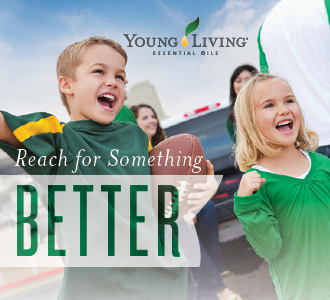 New Additions to Sharing YL
Our Sharing YL initiative is our way of empowering you to understand how you can share Young Living according to the regulations set forth in the United States. We are continually expanding resources in Virtual Office to help you share more responsibly, professionally, and effectively. One of our newest, most exciting additions is a newly updated Suggested Claims list that includes shareable, conversational ways to share our top 25 products. These new suggestions are a great, easy way to talk about our top products comfortably and naturally.
Other updates include new sharable graphics, including:
Einkorn Marketing Flyer
ART® Flyer
NingXia Flyer
Healthy Snacks Marketing Flyer
Thieves® Flyer
Please carefully review and share these and all the other resources in the Sharing YL section of your Virtual Office and then implement them in your Young Living business and share them with your team. We are committed to fostering a culture of total regulatory compliance and responsible sharing. Visit Sharing YL in the Member Resources section of Virtual Office!
check out Our New Shaving Products
We're excited to debut two brand-new products: Shutran™ Shave Cream and Mirah™ Shave Oil! Blending premium botanicals and essential oils, these products are two new ways to infuse your life with the essential oils that you know and love.
Shutran Shave Cream
Made with pure essential oils and moisturizing botanicals, Shutran Shave Cream delivers an incredibly close, smooth shave. Combining hydrating palm, grape seed, and olive oils, naturally derived vitamin E complex, and mango and cocoa butter, this luxurious shave cream provides a frictionless glide to reduce razor burn and nicks. Scented with our invigorating Tea Tree and Shutran essential oils, this product will leave your skin feeling silky soft and smelling fantastic.

Mirah Shave Oil
Mirah Shave Oil is formulated with a rich blend of essential oils, emollients, and botanical ingredients for a luxuriously close shave with or without water. Exotic baobab, meadowfoam, and avocado oils work together with our exclusive Mirah essential oil blend to reduce razor drag, bumps, and nicks. Combining moisturizing botanicals and authentic Young Living essential oils, Mirah Shave Oil leaves skin feeling hydrated and smooth.
These brand-new shave products are available for purchase now in Virtual Office. Get yours today!
Member Services Holiday Hours
Throughout December, Member Services will have scheduled closures for the holidays. Please make note of these dates and plan in advance for these closures.
To allow our Member Services representatives to join in the fun of our annual holiday party, we will close early on December 7. At 6 p.m., MT, phone support will close for the evening, with services resuming as normal on December 8.
Member Services hours during the holidays will be as follows:
December 24: 6 a.m.–3 p.m., MT
December 25: Closed
New Year's Eve, December 31: 6 a.m.–5 p.m., MT
New Year's Day, January 1: Closed
Leadership and the corporate offices will be closed on December 24 and 25, with services resuming as normal on Monday, December 28.
Leadership and the corporate offices will also be closed on December 31 and January 1, with Leadership Services resuming as normal on Saturday, January 2. All other services will resume as normal on Monday, January 4.
Delay for 2016 Calendar and Mary Young's New Book
In the 2015 Holiday Catalog, we announced that our 2016 Young Living Calendar and Mary Young's new book, D. Gary Young, The World Leader in Essential Oils, would be available to purchase on December 1. Unfortunately, there has been a small delay in production for these items. We expect to be able to offer them for purchase by late December and will let you know as soon as they are available. Thank you for your patience—they're worth the wait! 
JuvaFlex is Back!
After a period of unavailability, we're proud to announce the return of member-favorite essential oil blend JuvaFlex®! This popular dietary supplement has been out of stock for months, but it is finally available again for purchase. Combining Fennel, Geranium, Rosemary, Roman Chamomile, Blue Tansy, and Helichrysum essential oils, JuvaFlex is a must-have for any collection.
Get JuvaFlex now!