KidScents MightyPro: Synergistic Blend – 167 mg Fructooligosaccharides, Lactobacillus paracasei Lpc-37, Lactobacillus acidophilus LA-14, Ningxia wolfberry (Lycium barbarum) fruit powder, Lactobacillus plantarum LP-115, Lactobacillus rhamnosus GG AF, Streptococcus thermophilus, Lactobacillus rhamnosus 6594, Bifidobacterium infantis Bl-26.
Click the image below to enlarge.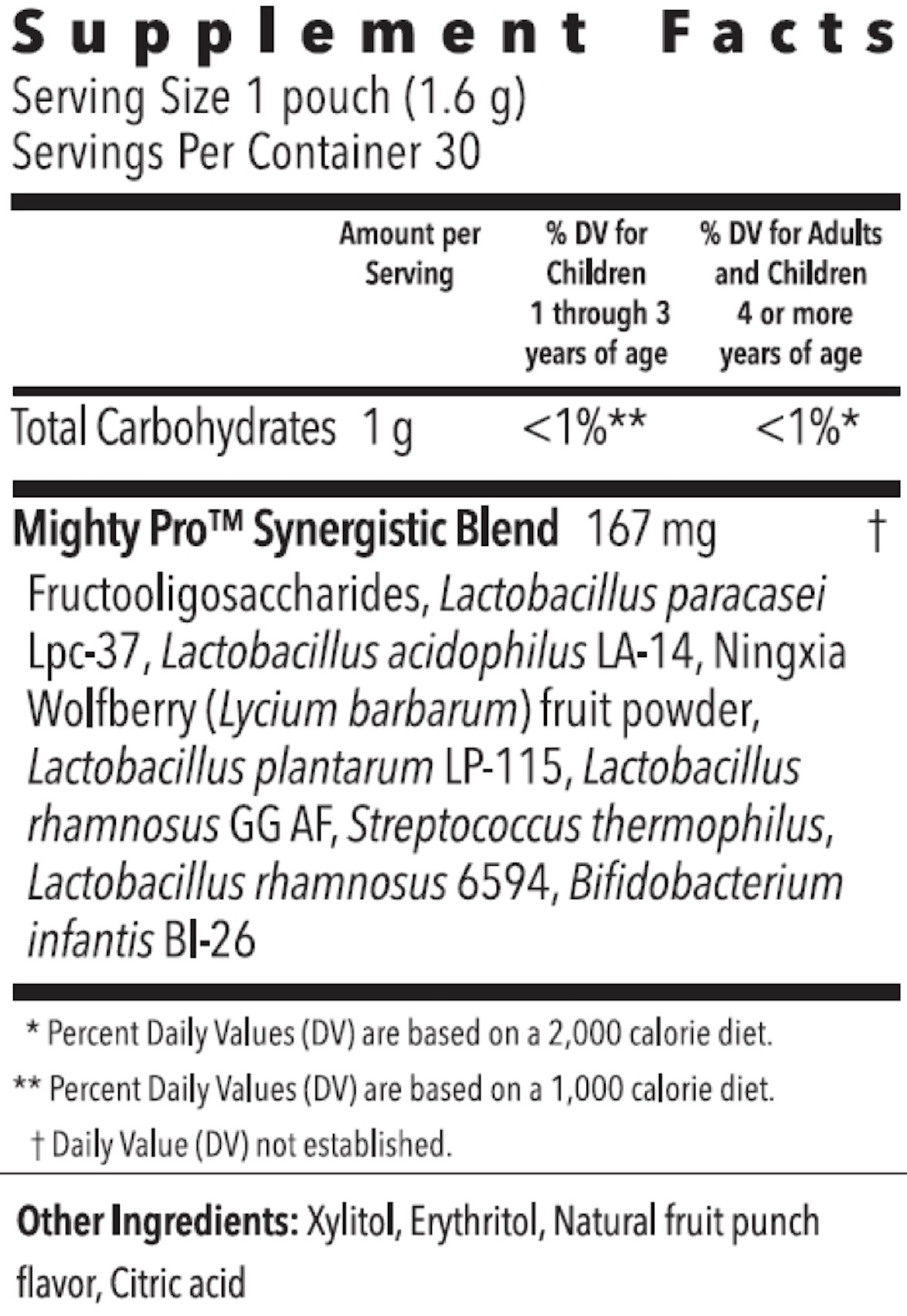 KidScents MightyZymes: Lipase, Alfalfa (Medicago Sativa) leaf Powder, Amylase, Protease 4.5, Bromelain, Carrot (Daucus carota sativa) root powder, peptidase, phytase, Protease 6.0, Protease 3.0, Peppermint (Mentha piperita) aerial parts oil, Cellulase.
Click the image below to enlarge.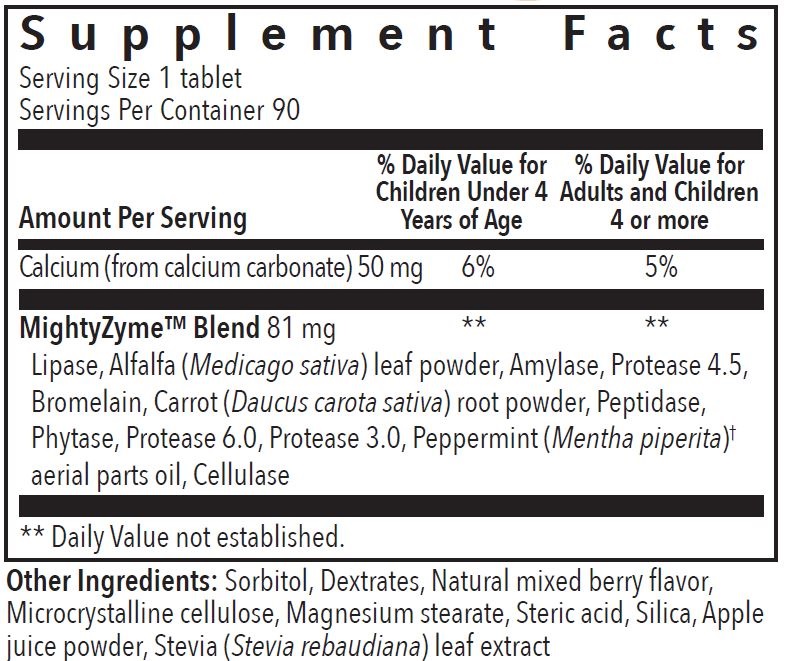 † 100% pure, therapeutic-grade essential oil
KidScents MightyVites:– 937 mg Orgen-Kid [Curry (Murraya Koenigii) leaf extract, Guava (Psidium guajava) fruit extract, Lemon (Citrus limon) peel extract, Sesbania (Sesbania grandiflora) leaf extract, Holy Basil (Ocimum sanctum) aerial parts extract, Annatto (Bixa Orellana) seed extract], Beet (Beta vulgaris) root juice powder, Orange (Citrus sinensis) fruit juice powder, Strawberry (Fragaria ananassa) fruit juice powder, Wolfberry (Lycium barbarum) fruit powder, Citrus flavonoids [from Tangerine (Citrus tangeria) peel], Barley grass (Hordeum vulgare) leaf powder, Broccoli (Brassica oleracea) sprout powder.
Click the image below to enlarge.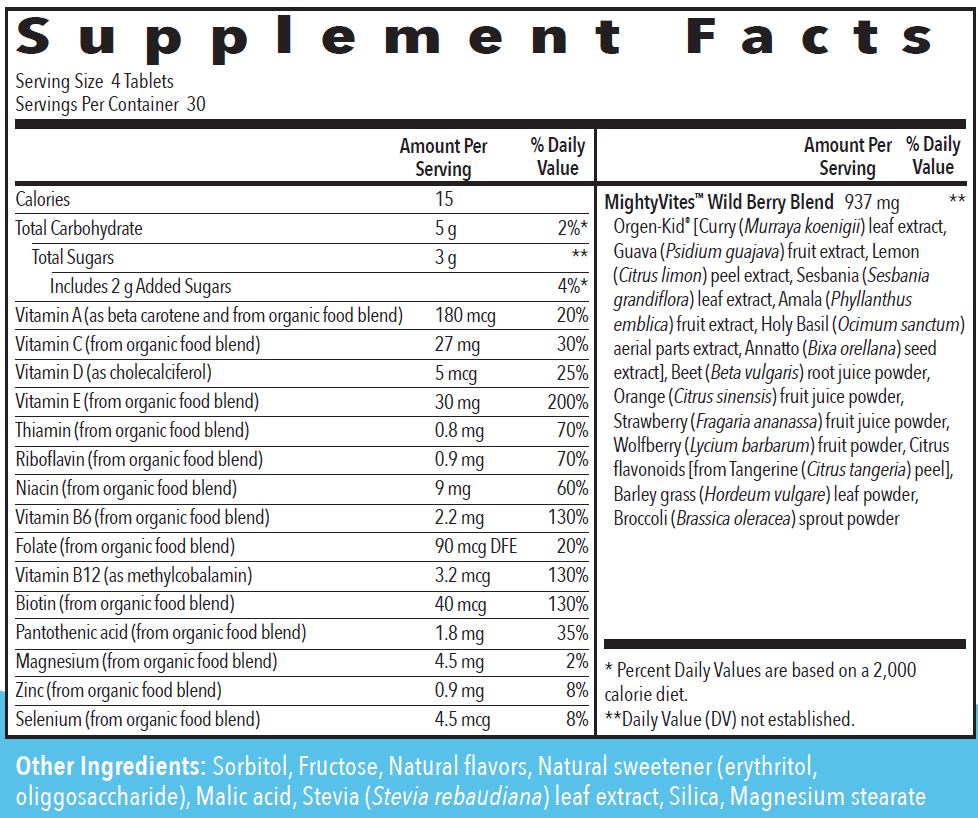 † 100% pure, therapeutic-grade essential oil