Click the image below to enlarge.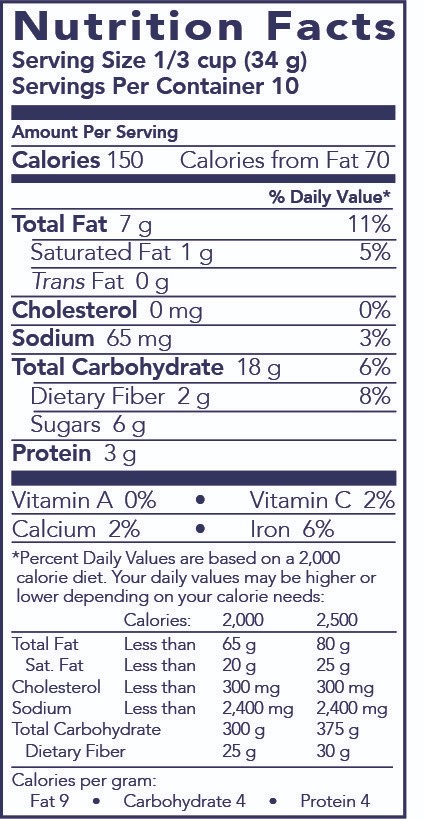 Granola:
Oats, sunflower oil, syrup (from fruit juice and grain dextrin), whole-grain Einkorn flour (Triticum monococcum), sunflower seeds, coconut sugar, cranberries, almonds, wolfberries (Lycium barbarum), walnuts, pecans, cacao nibs, vanilla extract, sea salt, Saigon cinnamon.
Einkorn Flakes:
Whole-grain einkorn flour, Coconut sugar, Oat bran, Salt, Mixed tocopherols (Vitamin E).