Celebrate 25 years with the products that have stood the test of time! From the very beginning quality was always our top priority. With our Seed to Seal promise you can be sure that you get the best every time. Young Living will always stay true to Gary Young's original vision by providing only the best for you and your family. We've inspired millions of people everywhere to experience nature's gifts of wellness, to create abundance as Young Living members, and to discover new opportunities for lifelong transformations.

The Original Four Singles
Experience singular notes of pure bliss. These powerful essential oils, lovingly harvested from farm-grown plants and herbs, bring out the very best in you each and every day.

Lavender Essential Oil
Wholesale: $24.25USD
Retail: $31.91USD
Peppermint Essential Oil
Wholesale: $22.00USD
Retail: $28.95USD
Melissa Essential Oil
Wholesale: $162.25USD
Retail: $213.49USD
Clary Sage Essential Oil
Wholesale: $48.75USD
Retail: $64.14USD
The Original Four Blends
Invigorate your senses and transform your day with essential oil blends carefully crafted by D. Gary Young with you in mind.

Thieves Essential Oil
Wholesale: $34.75USD
Retail: $45.72USD
Valor Essential Oil
Wholesale: $39.75USD
Retail: $52.30USD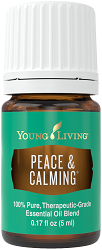 Peace & Calming Essential Oil
Wholesale: $34.75USD
Retail: $45.72USD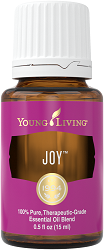 Joy Essential Oil
Wholesale: $43.00USD
Retail: $56.58USD