Balance: A Two-Day Wellness Retreat
Date: 16 - 17 September 2017 (Saturday & Sunday)
Time: 8:00 a.m. - 6:00 p.m.
Venue: The Saujana Hotel Kuala Lumpur
(Jalan Lapangan Terbang Subang Saujana, 40150 Shah Alam, Selangor)
Balance: A Yoga and Wellness Retreat, is a two-day event that offers you the unique opportunity to reset and recharge your body and mind while learning about yoga, essential oils, and how you can bring them together to achieve whole-life wellness.
Attendees will learn about:
Creating a yoga, meditation and breathing routine
Using essential oils during yoga
Deepening your relationship with essential oils
Raindrop Technique®, a massage technique which combines unique, targeted massage and energy approaches with pure, authentic essential oils
Pre-registration is required for this event. Register at
http://wellnessretreatmy.eventbrite.sg
| | |
| --- | --- |
| Early Bird Ticket with Accommodation | RM1760 for 2 pax. (Standard Room - Twin Sharing at Saujana Hotel) |
| Early Bird Ticket | RM680 per pax. Valid until 18 August (11:59p.m. MYT) |
| Normal Ticket | RM800 per pax. Valid from 19 August (12:00a.m. MYT) until slots last |
| | |
| --- | --- |
| AM | Welcome and Agenda |
| AM | The Basics of Breath Awareness |
| AM | Break |
| AM | Asana Practice - Exploring the Concepts of YL Yoga |
| AM | Deepening Your Relationship with YL Essential Oils & Yoga |
| AM | Yoga Sequences for Stress Reduction - Part 1 |
| AM | Essential Oil Meditation |
| PM | Lunch |
| PM | Restorative Yoga for Optimal Digestion |
| PM | Digestion & The Digestive Process |
| PM | Urban Zen Experience |
| PM | Break |
| PM | Leading & Growing My YL Team with Yoga & YLEO with Annie Chan |
| PM | Movement Sequence |
| PM | Q & A |
| PM | Essential Oil Meditation & Closing |
| | |
| --- | --- |
| AM | Breath Awareness Practice |
| AM | Q & A on Breath Awareness Pratice |
| AM | Asana Practice - Concept Awakening |
| AM | Break |
| AM | Total Wellness: Exercise & Diet |
| AM | Yoga Sequences for Stress Reduction - Part 2 |
| AM | Taking Your Business to the Next Level |
| PM | Lunch |
| PM | Raindrop Technique Workshop with Tamara Packer |
| PM | Essential Oil Mediation and Closing |
This Wellness Retreat is open to all, no yoga experience required
Ticket includes a yoga mat, 2 breaks & lunch for two days, and many more!
To get the most out of the event, please bring a yoga strap, two yoga blocks, two yoga blanket or big towels and your own set of Raindrop Technique essential oils.
Facilitators & Speakers
Ed Dailey
RN, E500-RYT, RNPASenior Global Educator of Young Living, Yoga Alliance Continuing Education Provider

As a nurse and longtime yoga teacher, Ed has a deep understanding of the transformative benefits of yoga. Ed has been teaching yoga since year 2000 and has been a practitioner for over 14 years. He has completed the Urban Zen Integrative Therapy program that was inspired by Donna Karan, Rodney Yee, and Colleen Yee and worked for 18 months at Beth Israel Medical Center in New York City on the oncology and surgical floors utilizing yoga therapy. Over the years, he has been using essential oils to enhance his yoga practice. Ed is also passionate about teaching others self-care skills to create better healthcare around the world. Ed is a Yoga Alliance Continuing Education Provider (YACEP).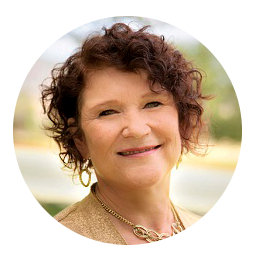 Tamara Packer
Raindrop Technique Master Global Trainer

Tamara Packer is a licensed massage therapist who specializes in essential oil application. She worked at the Nova Vita Wellness Center in Ecuador for over six years where she was the Director of Therapies. She learned the Raindrop Technique directly from Gary Young (the founder of the Raindrop Technique). She has taught the Raindrop Technique on six continents and 22 countries. She loves teaching and sharing Young Living, especially the Raindrop Technique. She is also very passionate about helping people on their healing journey.

Annie Chan
RYT-200, YL Malaysia Diamond Leader

Annie has been a full time, certified RYT-200 yoga teacher for the past 12 years. Yoga seeded a fertile ground for Annie to seek deeper knowledge on wellness. Yoga also sparked her interest in Buddhism and philosophy, Ayurveda, the study of consciousness, meditation practices and more importantly, in being a student of this experience called Life.

Yoga, Young Living Essential Oils and Meditation are the perfect complementary tools that helps Annie to find balance in her days. These tools have effective in increasing her vitality, energy and enthusiasm, bringing her a positive and inspiring outlook on life. Annie is now living a life of her Own Design. She is living more presently each moment as she strives to live each day to her fullest potential.
To download / view the event flyer, click
here