Mark your calendar on the 16 October 2016! Young Living Malaysia is turning 2! Come join us on a fun-filled event day and get ready to "Infuse Your Passion" with all the goodness Young Living has to offer at our 2nd Anniversary celebration.
Admission is FREE! Drop by with your whole family for a fun-filled day!
Agenda
| | |
| --- | --- |
| Time | Acitivity |
| 9:00 a.m. - 6:00 p.m. | Product Exhibition (Full Day) |
| 10:00 a.m. - 10:30 a.m. | Welcome Remarks & Anniversary Celebration |
| 10:30 a.m. - 12:30 p.m. | "Social Media Marketing & 7 Key Tips to Fast Track to Royal Crown Diamond in Young Living" Talk by Vivian Wan, Young Living Royal Crown Diamond Member |
| 2:00 p.m. - 4:30 p.m. | "Mental Approach Method for Anti-aging with AROMA LIFT®" Talk by Miyuki Kazumi, Young Living Gold Member |
| 4:30 p.m. - 6:00 p.m. | "Leading the way into Rev-Oil-utionary Era" Talk by Annie Chan, Young Living Diamond Member |
Things to look forward on our anniversary day:
Full- range Young Living products exhibition
Informative talks by invited speakers
Exclusive on-site promotions
New products launching
Activity booths
Health Bar
To download the agenda flyer, click
here
.
Speakers Profile
Vivian Wan - Royal Crown Diamond Member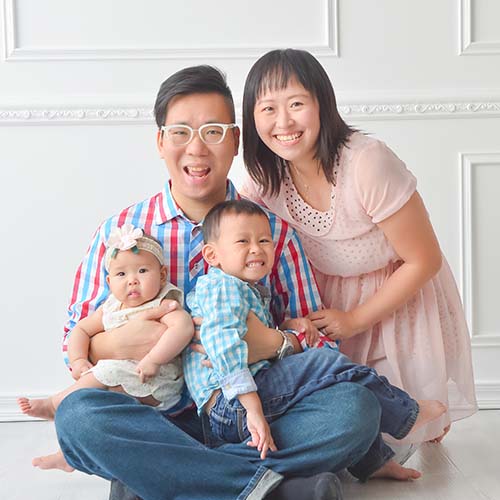 Topic: "Social Media Marketing & 7 Key Tips to Fast Track to Track to Royal Crown Diamond in Young Living"
After joining the Young Living family in February 2014, Vivian Ting Wan became the fastest growing Royal Crown Diamond leader in Asia. She was able to reach Young Living's top leadership level within 21 months - an incredible pace!

Vivian had no experience with direct sales before joining Young Living, but had developed a knack for marketing. She was a marketing director at an agency that provide digital marketing services. Upon joining, Vivian quickly found her passion of developing leaders in Young Living. On a daily basis, she communicates with her leaders as a resource to them and their teams. Vivian has learned that working hard for what you want is key to achieving yours dreams.

She has enjoyed the work-life balance with Young Living and has been able to spend more quality time with her two children and husband. They are passionate about traveling and enjoy making memories together.
Vivian will share on "How to Incorporate Social Media Marketing into Your Young Living Business?" and also "7 Key Tips to Fast Track to Royal Crown Diamond"
Miyuki Kazumi - Gold Member
Topic: "Mental Approach Method for Anti-aging with AROMA LIFT®"
Miyuki is a Certified Aromatherapist of Japan Aroma Environment Association and "AROMA LIFT®" Creator & Instructor. Miyuki studied Aroma Therapies and Natural Remedies since her early 20's in order to improve her allergies, atopy and asthma. In 2008, she established her own Salon & School facility "Holistic Aromatheraphy Un mot doux", sharing her unique technique being integrated with Aroma Therapy and Healing.

Since then, she has been studying techniques on how to not only easily apply for all ages but also to have anti-aging effect. In 2015, she finally completed an epoch-making technique - "AROMA LIFT®" for everyone to use.

With "AROMA LIFT®" technique, Miyuki made her speech at one of the workshops in 2015 Dallas International Grand Convention for the very first time as a Japanese. Miyuki is enthusiastic about educating the Holistic aromatherapist and diffusing "AROMA LIFT®" technique all around the world.

Miyuki Kazumi who has been a qualified Aroma Therapist and instructor for over 10 years in Japan is very honoured to share her knowledge and experience with you such as "AROMA LIFT®" - an original technique Miyuki developed and she has presented at 2015 Young Living International Grand Convention. Miyuki will also present on Mental Approach Method for Anti-aging, how to use essential oils based on personal experiences and also share several product testimonials of NingXia Red and other Young Living products.

"AROMA LIFT®" is an epoch-making Beauty Care Technique which we can easily use and feel how it works. It is very simple for anyone to learn and do "AROMA LIFT®" everyday and to experience differences in the shortest time.

Annie Chan - Diamond Member
Topic: "Leading the way into Rev-Oil-utionary Era"
Annie shall be speaking about the importance of recognizing Leadership skills as being the key to building a successful YL business. Why in the coming era, people are looking for Leaders and not Bosses? What it takes to learn and grow into a Leadership role? Why learning to grow into a strong Leader will create sustainability for your team and business?

Annie had a brief encounter with using Joy and Peace & Calming more than 10 years ago. Funny how things came full circle when she was re-introduced to YL on a deeper level through LemonDropper team, March of 2014. Since then, Annie has and continues to grow her knowledge, experience with these oils and other YL products. She now devotes most of her time to lead her team, the PranaDroppers.

Out of the many aspects of this oil work, Leadership is an area that Annie enjoys tremendously as it provides many opportunities for her own personal growth. Apart from this "oily work" that has become more like a part of Annie's daily lifestyle rather then "work", Annie also enjoys and finds daily inspiration in practicing, teaching yoga, being a mom to her 15 year old, spending time with her loved ones, leading her PranaDropper team, travelling and in having new experiences.