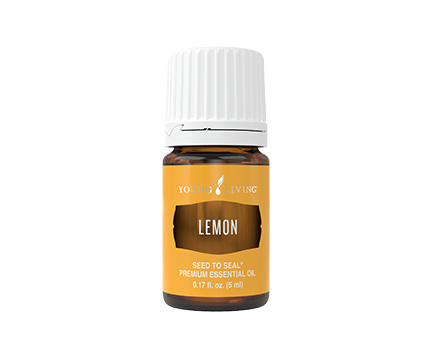 Cold pressed from the fresh fruit peel of lemons grown in Argentina and the United States, lemon oil has refreshing and cooling properties. Its fresh, citrus scent is an instant pick-me-up.
In Aromatherapy can be used topically:
or inhaled to reduce the symptoms of cold & cough
Be sure to follow label instructions
Lemon Label
| | |
| --- | --- |
| Item No. | |
| Item | |
| Wholesale | |
| Retail | |
| PV | |
This item is currently not available for purchase.
Product Snapshot
Product Snapshot
FEATURES & BENEFITS

Keep Lemon on hand for its clean, energizing, and invigorating aroma.
Diffuse it to create a more focused environment. Use its aroma to create an uplifting atmosphere.
Add Lemon to skin care products to help reduce the appearance of aging.
Use it to help remove adhesives. Inhale or apply topically to reduce the symptoms of cough and cold.
KEY CONSTITUENTS

Limonene

Gamma-terpinene

Beta-pinene

Alpha-pinene

Sabinene

AROMATIC PROFILE

From the bottle: Clean, refreshing, citrus aroma

Ingredients
Ingredients
Ingredients
Lemon peel essential oil (Citrus limon – Fruit peel)
† 100% pure, YLTG essential oil
Suggested Uses
Suggested Uses
EXPERIENCE
Lemon essential oil has a cheerful, sweet aroma that can freshen and fill your home with its clean, lemon-drop scent when diffused.
LABEL DIRECTIONS
Topical: Adults: Add 2-4 drops of essential oil to 10 ml of carrier oil and apply once daily. Do not use essential oils undiluted. External use only. Avoid contact with eyes and mucous membranes; if this happens, rinse thoroughly with vegetable oil.
Aromatic: Diffuse up to 1 hour 3 times daily.

APPLICATIONS

Boost your daily cleaning regimen by adding a few drops to your floor, window, or surface cleaning solutions.
Make Lemon a part of your nighttime beauty routine by mixing 1–2 drops with your favourite beauty products. It will reduce the appearance of aging for a youthful complexion.
Diffuse Lemon when the atmosphere is melancholy for a boost of cheer.
Diffuse it at work or school for a bright aroma that creates a sense of focus and motivation.
WHERE TO DIFFUSE

Fill the kitchen with a dose of Lemon's familiar lemon-drop aroma to take clean to a whole new level.
Banish everyday odours in your living room or family room by combining Lemon with other purifying scents such as Pine, Grapefruit, or Peppermint.
CAUTIONS: Keep out of reach of children. If accidental ingestion occurs, seek urgent medical attention of contact a Poison Control Center. If symptoms persist or worsen, consult a health care professional. If you have epilepsy or asthma, consult a health care professional prior to use. Do not expose the applied area(s) to the sun for 24 to 48 hours after application.
Get to Know

Get to Know

PRODUCT BACKGROUND
Originally from regions in Asia, the lemon tree wasn't common in Europe until the 16th century. It is a part of the evergreen family and reaches a height of about 20 feet. From those trees, 75 lemons are required to make one 15-ml bottle of Lemon essential oil. This is accomplished by cold pressing the rinds of the lemons, producing an oil with the aroma of freshly picked fruit.

SCIENTIFIC NAME: Citrus limon
BOTANICAL FAMILY: Rutaceae
REGION(S) GROWN: Argentina, California, South Africa, Italy, Asia
EXTRACTION METHOD: Cold pressed
YL REGION: Most Young Living Lemon essential oil comes from Argentina and South Africa.
Related Content

Related Content

Diffuser Blends
The Mediterranean notes in this blend are warm and lively and will carry you through this historic city with the aroma of bright citrus and fresh herbs.
4 drops Bergamot essential oil

3 drops Lemon essential oil

3 drops Basil essential oil

This blend really lets Lemon, one of our all-time member favourites, shine. This aroma is sure to make you think of fresh lemons and vanilla. Use this diffuser blend for an invigorating atmosphere when you're in a food coma after holiday feasting.

4 drops Lemon essential oil

4 drops Stress Away essential oil blend

2 drops Lemongrass essential oil