CLICK HERE
to download the printable version of the Training Calendar for May 2018!
Young Living Head Office Training Room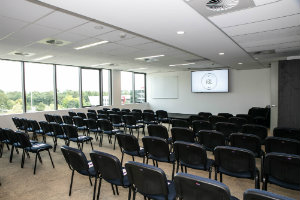 The head office training room is a dynamic learning centre where Young Living members and their guests can come to learn more about wellness, purpose and abundance.

We encourage all Young Living members whether local to Sydney or from interstate to utilise this excellent resource as often as possible, whether that is to teach or attend training.
How to Attend an Event
Take a look at the events below and book your seat by clicking "CLICK HERE to Register" on the corresponding event

*Please Note the Training Room holds only 70 people per event
How to Host an Event
Booking Procedures
You can download an application form in your
Virtual Office
(or see link below) and return it by email to
Training.au@youngliving.com.au
- or - come in and visit us at the Young Living Head Office to fill out an application form handing it into reception
All applications for the next month's training (June) must be received by the 15th of the current month (May), to be considered. Booking confirmation will be sent to applicants by the 20th of the current month (May). Classes to be listed on corporate Event Calendar will have booking priority over unlisted classes. Evening classes must be listed.
Each booking will be considered on a case-by-case basis depending on staff and room availability. Approval is not necessarily guaranteed.
Young Living's selection criteria include but not limited to: requested date and time, diversity of speakers, variety of topics, size of event, etc.
We only accept a maximum of one evening booking per speaker per month, unless space becomes available.
Young Living reserves the right to refuse a request to hire training room / facilities without reason.
Sessions at Young Living Australia's HQ Training Room this May!
Feel free to join us in any of these sessions!
Essential Baby Wellness
Elizabeth Elenor
Date: Tuesday April 24, Wednesday May 2 & Wednesday May 9

Location: Sydney HQ Training Room

Time: 10:00 AM - 12:00 PM each day (this is a 3-part series)

Speakers: Elizabeth Elenor
Topic Outline:
Essential Baby Wellness is a 3 part information workshop designed for the carer that wants to raise their child to have the best possible future.
Learn how to:
* Do a full baby massage with easy, simple steps
* Listen to your own intuition and some proven, successful tips on how to teach your baby from a young age
* Set your baby up with toxic free living so that their body is functioning at full capacity and with vibrancy
* Be the main influence in your child's life so they are being raised with integrity
* Use quick, time-efficient strategies to boost your own health so you are a relaxed and confident carer to this new being
About Elizabeth Elenor
Elizabeth Elenor is a mother of 2 beautiful children. A Remedial Massage Therapist for 20 years and an Infant massage instructor for 14 years she has facilitated various workshops & retreats about health and wellbeing throughout Australia. Elizabeth is very passionate about supporting others in their own journey of empowerment in body, mind and spirit.
Introduction to Essential Oils
Nikki Hatton
Date: Saturday May 5

Location: Sydney HQ Training Room

Time: 10:00 AM - 1:00 PM

Speakers: Nikki Hatton, Joanne Omer, Nicole Yasmin
Topic Outline: Essential oils and how they can help support you in your life.
Sharing everything we know about essential oils along with tips & tricks to using them everyday.
You will learn:
* What essential oils are
* How to use them safely
* How using essential oils can help you live a chemical free life
* What sets Young Living apart from other essential oil companies
About Nikki Hatton
Nikki Hatton is a Young Living Distributor and has been a member and lover of Young Living for the past 2 years. She is also a loving wife to Michael and their 3 children, Charlie, Holly and Oscar. Nikki is an inspirational marathon runner and is super passionate about families being educated on health and wellbeing !
Quintessence Yoga
Date: Tuesday 15 May, 22 May and 29 May

Location: Sydney HQ Training Room

Time: 5:30 PM - 6:30 PM

Yoga Teacher: Brenda Rogers
Join yoga teacher, practicing naturopath and natural health educator, Brenda Rogers, for an hour of aromatherapy yoga. Experience first hand how essential oils can enhance your yoga practice and improve your wellbeing.

The benefits of yoga include stress management, better sleep and greater mindful awareness. Essential oils enhance these benefits and enable you to more effectively implement changes into your life, whether that's weight loss, better work performance or even improved relationships.

NB: You do not have to be a Young Living member to attend.
AromaTRE
| | | |
| --- | --- | --- |
| | | |
Date: Saturday May 26th

Location: Sydney HQ Training Room

Time: 12:30 PM - 2:30 PM

Speakers: Jenny Moalem & Dianna Lee
Topic Outline: TRE® is a revolutionary new way to move that accesses deep chronic tension to restore an inner sense of peace and calm – and increase resilience.
This transformational series of stretching exercises relaxes your Body-Mind by stimulating a natural shaking response, a gentle vibration in the body.
These innate neurogenic tremors reach into your body's core to release and re-integrate blocked energy or 'charge' held as tension. The unwinding of these tension patterns will be unique to you.
This experiential class includes a brief introduction to the origins of TRE®. You'll leave with an improved sense of wellbeing and calm – PLUS sufficient knowledge to perform AromaTRE at home.
Young Living essential oils are used to provide additional support for self-regulation before, during and after TREmoring – as well as to transform non-coherent energetic patterns connected with held tension or trauma.
No experience necessary. Suitable for all fitness levels (please contact the organisers if you have any injuries or concerns ahead of the day).
Please note: Places are limited to 12-15.
Comfortable clothing (pants for women).
A yoga mat, small pillow, a towel or light covering.
Pen, notepad, water bottle
Young Living essential oils (we'll have a couple of samples – and you can purchase on the day)
About Jennifer Moalem
Jennifer Moalem is a registered Counsellor, Resonance Repatterning® Practitioner and Global Certified TRE® Provider. A student of Energy Psychology for more than 30 years, she is passionate about sharing with others the skills she's learned and evolved in her own healing journey.
Jennifer integrates neurogenic tremoring, essential oils – and more – in empowering her clients to create ongoing and sustainable 'breakthroughs' in all areas of their lives – from career and relationships, to finances and health.
About Dianna Lee
Dianna Lee is an intuitive, integrative massage therapist with a strong background in dance and movement. Having worked in the health industry for more than 20 years, she is well-versed in the important role postural awareness plays in maintaining a healthy body and lifestyle.
Being a TRE Provider allows her to offer clients a self-directed tool that empowers them to release chronic stress, tension, and trauma within the body through gentle tremoring. Dianna uses Young Living essential oils in her Double Bay clinic.