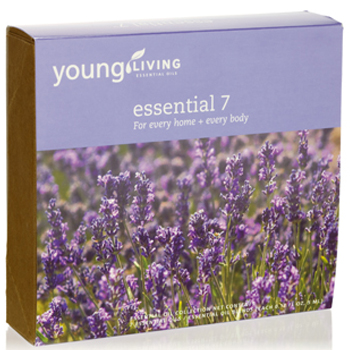 With summer comes swimming, barbeques, and camping. We look forward to hitting the road and soaking in every hour of daylight we can. But as you get out you may also encounter screaming kids, dirt, bug, and sunburns. Don't let these issues spoil your plans or stress you out! Follow these fun, fast steps with Young Living's Essential 7 kit and you will be off to enjoy the summer fun.
Joy™: Take the top off of a bottle of Joy essential oil blend and let everyone (including the driver) smell this wonderful scent that will calm any fighting, relieve tension, and uplift everyone as you travel.
Use these tips with your Essential 7 kit to prepare you and your family for the perfect summer trip.
Peace be with you,
Kaye Lynne Murphy, LMT
Kaye Lynne Murphy, LMT, is a licensed massage therapist specializing in Raindrop Therapy and emotional release on people of all ages. She is the author of the 15-min. Feelings Release CD, which follows the Feelings Kit, and a 30-min. Raindrop Therapy DVD. Her practice includes helping adults and children better themselves by using Young Living Therapeutic Grade™ essential oils. She uses only Young Living products in her practice. You can register for her free e-NewsLetter at www.kayelynne.com