A heavenly alternative to traditional treats, these delicious bites made with Young Living's Ningxia wolfberries and Blue Agave can provide a day-long energy boost. Try this recipe for Wolfberry Bites O' Heaven from Young Living Platinum member Jan Zerr.
Wolfberry Bites O' Heaven Recipe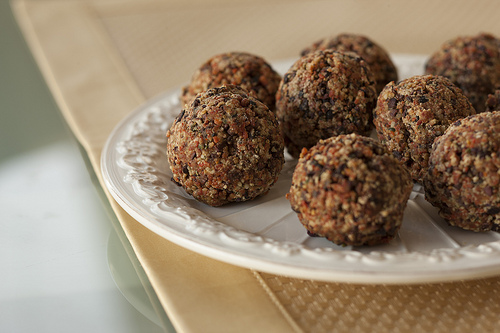 Ingredients
Instructions
Place all ingredients in a food processor except for the cacao nibs and hemp seeds. Process until completely broken down into small pieces.
Add the cacao nibs and hemp seeds into the process. The cacao nibs should break down to about half their size. The hemp seeds should be visible.
Form into bite-sized balls with a small ice cream scoop, place on a baking sheet, and refrigerate until firm.
Notes
Please follow individual label instructions before using any Young Living Vitality essential oil in cooking.
https://www.youngliving.com/blog/recipe-wolfberry-bites-o-heaven/
COPYRIGHT (C) 2017 - ALL RIGHTS RESERVED - YOUNG LIVING
This recipe was originally featured in the January 2014 issue of the Essential Edge News. You can read this issue here.
Do you have an essential oil recipe? If so, please send it to social@youngliving.com with "Young Living Recipe" in the subject line. You can also share your recipe by posting a comment below. Your recipe could be featured on the Young Living Blog!