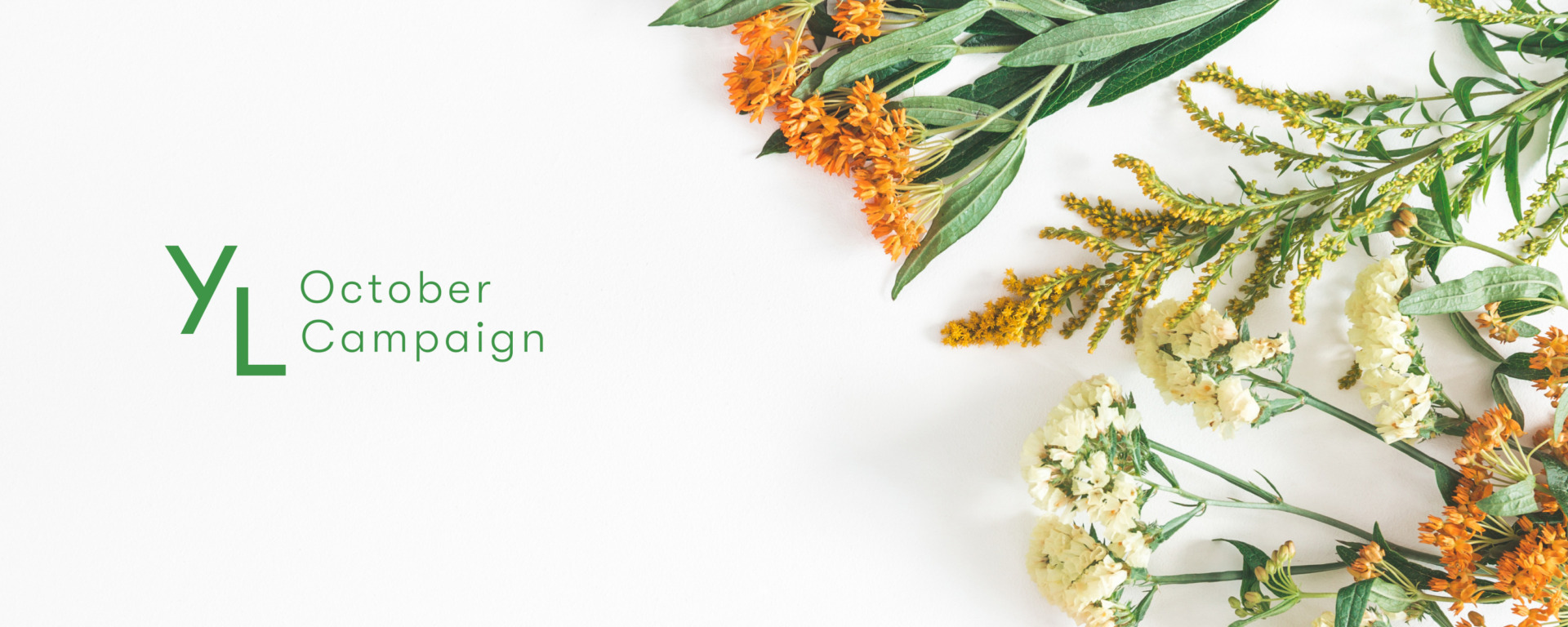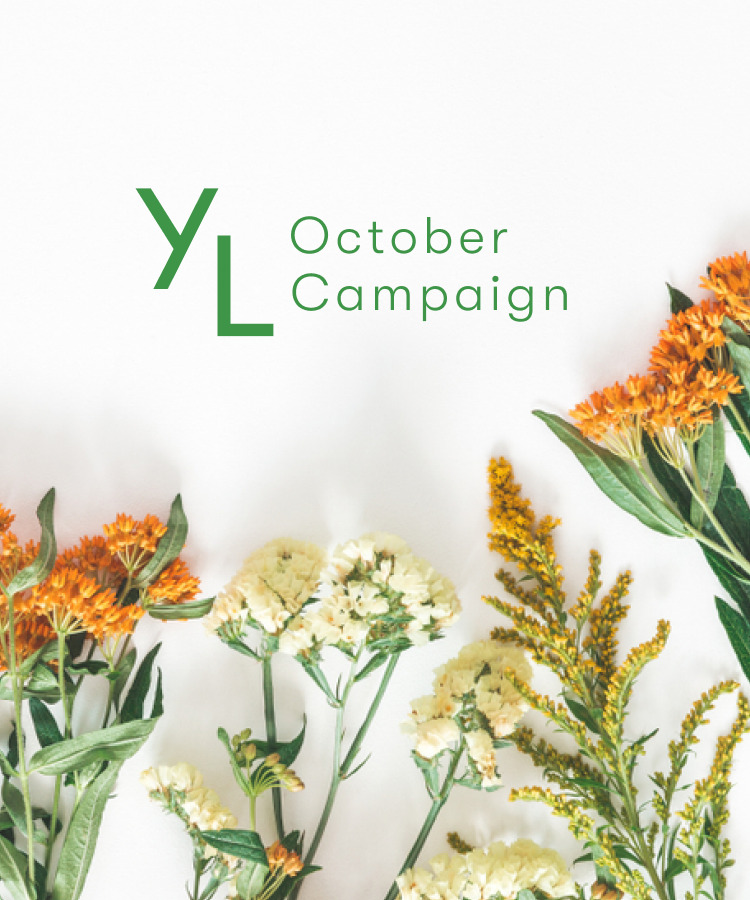 YL Otoku-bin
(ER order)
exclusive campaign
for October
Campaign period:
October 1 to 25, 2022
We are offering beauty items to kinder your skin feeling tired form harsh summer for October ER exclusive.
A summer heat stayed with us until September, but then all the sudden we are experiencing dryness on the skin.
These three items will let you prepare for the dryness in fall and winter while saying goodbye to summer fatigue.
110PV is an "Essential Beauty Serum Dry Skin," a car for dryness starting from the fall.
200PV is a "Blue Cypress" which makes you feel like caring in the woods.
350PV is a "CBD Beauty Boost 600MG" which leads you to next level beauty as you continue.
What is YL ER campaign?
You will be provided with free gift for any purchase above required PV.
Ex. If you place 350PV ER purchase within a month,
you will receive all gifts for 110PV, 200PV and 350PV.
Free gift/s will be shipped with your ER order.
110PV
A gentle lavender scent beauty oil to enrich your skin from inside
You will receive "Essential Beauty Serum Dry Skin" for free when purchasing above 110PV ER order during the period.
A serum specialized for a dry skin using only natural components.
A dry season causes skin barrier function to deteriorate.Indulge your skin with plenty of serum.
It is a blend of avocado oil high in vitamin E and oleic acid, rosehip oil rich in vitamin C, jojoba oil high in moisturizing properties, and wolfberry seed oil high in linoleic acid, in an optimal combination.
This skin-supporting beauty oil is made possible by Young Living's expertise in the research and development of vegetable oils.
*At first use, start with a small amount and use with a carrier oil or cream.
200PV
Care for dryness while enveloped in a beautiful blue and noble fragrance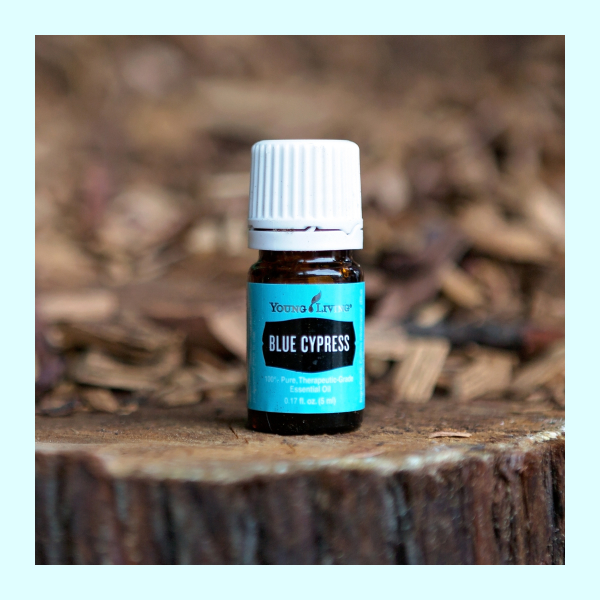 You will receive "Blue Cypress" for free when purchasing above 200PV ER order during the period.
Blue Cypress is made from a rare plant collected in the Australian Outback Reserve.
Although named Cypress, it is a different species of the same cypress family.
Its fragrance and usage are similar to sandalwood, with a noble scent and high hydrating effect.
Its beautiful blue color is like the blue sky of Australia.
Because of its thick texture, the recommended usage is to layer it after applying V6 massage oil on the body.
Enjoy the woody scent as if you are taking a forest bath while incorporating drying care.
*Do not use in a YL round diffuser due to its high viscosity.
350PV
You only know when you continue! A beauty routine to begin with our 1st anniversary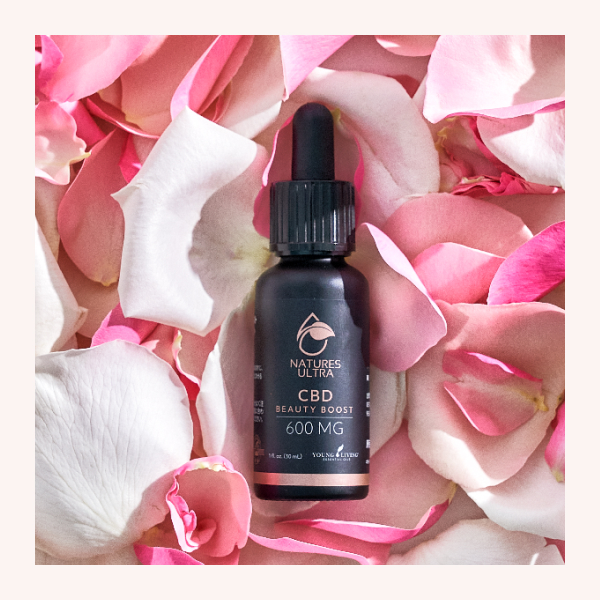 You will receive "CBD Beauty Boost 600MG 30mL" for free when purchasing above 350PV ER order during the period.
"CBD Beauty Boost 600MG" celebrates its first anniversary on the market.
More and more people are experiencing a sense of firmness and luster as they continue to use it.
"CBD Beauty Boost 600MG" is recommended to those who think "It may be too luxurious for me…" or "I am not ready for anti-aging care yet.
As we age, spots appear in places we don't notice, or we suddenly start to notice sagging skin.
Rather than rushing to deal with them, it would be great if we could keep our youthfulness through daily care.
There is no such thing as "too early" for a beauty regimen.
Pure CBD and high-quality rose essential oil extracted from damask rose petals are combined in the best balance.
*If you purchase 350 PV worth of products in the current month's ER order, you will receive all products including 110 PV, 150 PV, and 200 PV (gifts will be delivered with the ER order).
*Please note that the product is subject to change without notice if high quality materials are not available due to weather or growing conditions.
*If you register with ER order after October 26th, 2022, you will receive November promo gift item.
*The promo free gifts shall not be returned or replaced, except for a damaged product.