Jump to recipe
Five ingredients and five minutes—that's all it takes to prep this healthy homemade ice cream recipe! The flavor of lavender is becoming increasingly popular in desserts, but many of them don't even contain real lavender. They instead rely on artificial ingredients and coloring. But not this ice cream—or should we say "nice" cream? Blueberries give this blend a lovely purple/blue hue, while pure Lavender Vitality™ essential oil adds an extra dimension of flavor and sophistication. Delicious, plant-based, and waistline friendly, this dessert is the perfect finish to a backyard party or just a hot summer day.
Homemade blueberry-lavender ice cream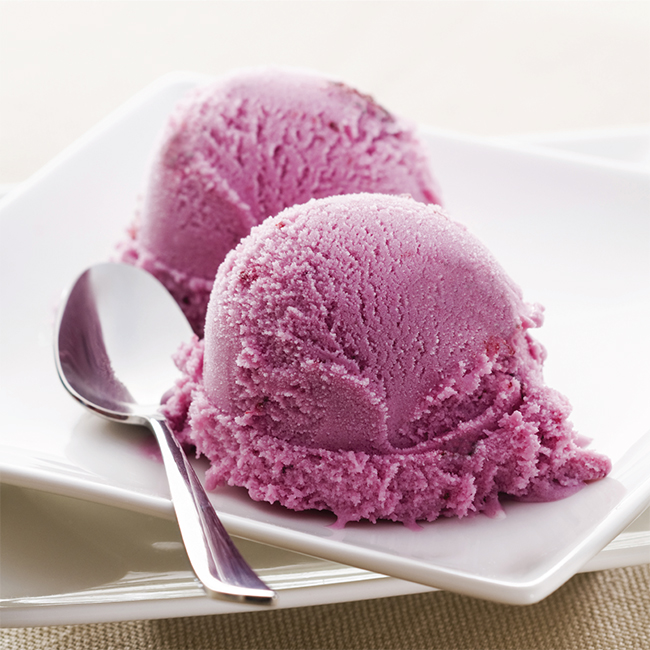 Instructions
Line a small casserole dish or large container with wax paper or parchment paper.
Add frozen blueberries, coconut cream, Lavender Vitality, and agave to a high-powered blender or food processor.
Pulse ingredients together, adding coconut water 1 tablespoon at a time to help the ingredients blend together smoothly. Be careful not to add too much liquid or your ice cream will become too soft.
Pour blended ingredients into the prepared dish, cover, and freeze for four hours.
Scoop into bowls and garnish with your favorite ingredient.
Enjoy when you're looking for a refreshing, guilt-free treat on a hot summer day.
What's your favorite way to get a sweet fix without going overboard? Tell us in the comments!