As you take steps to eliminate synthetic products from your daily routine, here are a few more tips that will help you go green with your beauty routine.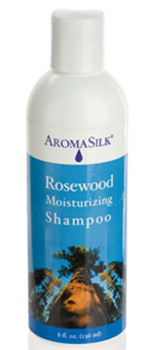 Going a few days between washes not only allows a sexy texture that is better for styling, but is also good for the environment. Using a natural, emollient-rich shampoo and conditioner such as Young Living's Rosewood Moisturizing Shampoo and Conditioner once or twice a week will eliminate the need for frequent washes.
Squeeze the most out of that tube of lipgloss or lotion just as you might your tube of toothpaste. A wringer, like those made for caulking guns or paint tubes, can work wonders. Turn your last bits of eye shadow into eyeliner by applying with a thin brush dipped in Vaseline. If your mascara gets dry, run hot water on the outside of the container to re-liquefy.
Going green doesn't mean having to skip treating your fingers and toes for spring. Look for lines of nail color that are formaldehyde- and toluene-free. They come in vibrant shades and last up to a week, which is comparable to the not-so-green variety. If you like to change more often, look for non-toxic and water-based brands that you can just peel off when you get bored.
Check your labels. Terms like "green," "natural," and "organic" can be used quite freely in the cosmetics industry. The Skin Deep database is a personal care product safety database put together by the Environmental Working Group and provides in-depth information on more than 14,181 products. Ingredients are ranked on safety, and the Campaign for Safe Cosmetics has tons of information on efforts to make cosmetics and beauty products cleaner and greener. Keep in mind that just because an ingredient has a long scientific-sounding name doesn't mean it's not natural; and a simple name doesn't necessarily mean it is natural.
Young Living believes that what you put on your body is just as important as what you put in your body. Watch for new developments in Young Living's personal care line to be unveiled at Grand Convention 2010 in Salt Lake City!
Are you going green with your beauty routine? Share your tips and tricks for greening it up!
—Rebecca Jarvis
Product Manager, Essential Living