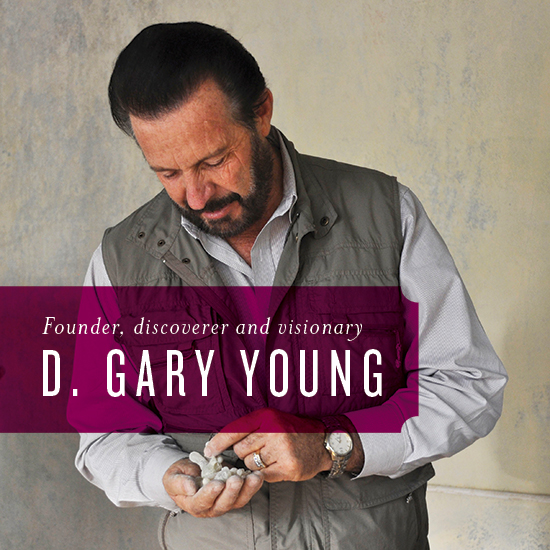 Young Living is growing faster than ever before. Curious about how we're keeping up? Young Living Founder and CEO D. Gary Young recently shared with top leaders his personal updates about some of Young Living's most exciting projects and growth. Tireless and passionate about our mission to share essential oils with every home in the world, Gary's enthusiasm was both clear and contagious. Here are the highlights from what he had to share:
On Highland Flats and the Winter Harvest:
"We're really excited with the Winter Harvest production this year! We actually started distilling the second week of November in St. Maries instead of Highland Flats because we were in the process of changing out the boiler here at Highland Flats. The new boiler is now installed and working efficiently, providing a significant increase in productivity over last year.
"Besides the boiler, we also installed another 21,000-liter extraction chamber at Highland Flats. It was finished just a couple of weeks ago and is active now, which means that we have a total of three 21,000-liter extraction chambers in operation this year! We're averaging about 17 liters per distillation this year, up from about 11 liters last year. I'm really excited about that."
On the Young Living Northern Lights Aromatic Farm:
"We're working every day, seven days a week [at the Northern Lights Farm]. We're pushing forward, and though we've had a lot of unforeseen delays related to regulations unique to Canada, we're doing a lot of work to get production really going.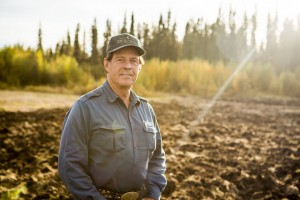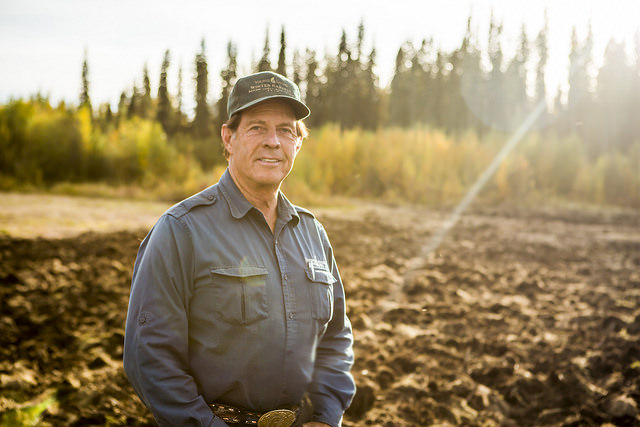 "Because of Canada's regulations, we are still waiting to start the new distillery's boiler and have had to put in equipment that we've never had to install before to meet specific requirements. We even brought in an X‑ray machine and X-rayed every weld on every pipe in the distillery!  We have also put in specialized water treatment systems because the water has to be at a specific pH for the boiler specifications.
"Because I won't use chemicals to get the water's pH where it needs to be, we had to actually have a water treatment system built. If I had compromised and gone with chemicals, we would probably be in operation already. After many inspections and approvals, we're now just waiting on the provisional government in the province of Victoria to issue a permit to hook up and fire up the boiler. It's been a mammoth undertaking, a marathon project, working at temperatures down to 44-degrees below zero.
"In the meantime I've been cutting, shipping, and stockpiling black spruce trees so we can start distilling immediately once the boiler is on. As of right now, everything is showing promise that we will be distilling in Northern Lights by mid-March at the latest. Though this project has lasted four months longer than I anticipated when we first started and the costs have been substantial, we're almost there!"
On the helichrysum partnership in Croatia: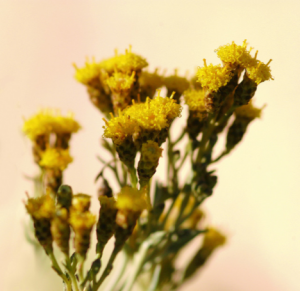 "I recently went to Croatia and negotiated on farmland there. We entered into a partnership on the land where we're already planting helichrysum. We have started growing the world's first cultivated helichrysum in Croatia!
"Later this year, we're going to host a three-day Raindrop and essential oil training seminar in Croatia. If you wish to be there, we welcome you. We have limited spots at the host hotel, which is in a beautiful place in a beautiful city. During the seminar we'll tour the helichrysum farm and, hopefully, the new distillery. We have a goal to start construction in March."
On the World Peace Caravan
"I was recently in Israel working on the World Peace Caravan. I want to let you know that the World Peace Caravan has grown to the point where it has taken on a life of its own. It has been a life-changing event already. While there I met with many local, regional, and national leaders. I met with the mayor of Jerusalem who offered me the key to the city. I encourage all of you to plan with your families and members of your organizations to be part of the World Peace Caravan.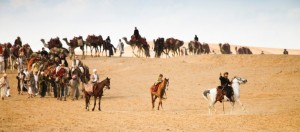 "I'll just say one thing that came from General Ephraim Sneh, who is one of the top generals in the Israeli military and a speaker at the World Peace Caravan Convention. He's had a 40-year career and is well known worldwide in the military field.  He said to me, 'Mr. Young, I truly believe that the World Peace Caravan that you are bringing to Israel will be one of the greatest events in modern history.' That gave me goose bumps; I hope it gives you goose bumps too. He added, 'We will assure that [the caravan] will be safer than living in your own home.'
"A lot of wonderful things are going on at Young Living"
"It's been great to have groups of members at Winter Harvest; we're getting closer and closer with the Northern Lights farm and it's very exciting; we have started the first cultivated helichrysum in the world in Croatia; and the World Peace Caravan is becoming a positive, impactful event with a life on its own!"
We're thankful for all the exciting ways Gary is helping Young Living to grow and create a positive impact in the world! How have Gary's efforts impacted your life? Leave your thoughts in the comments!