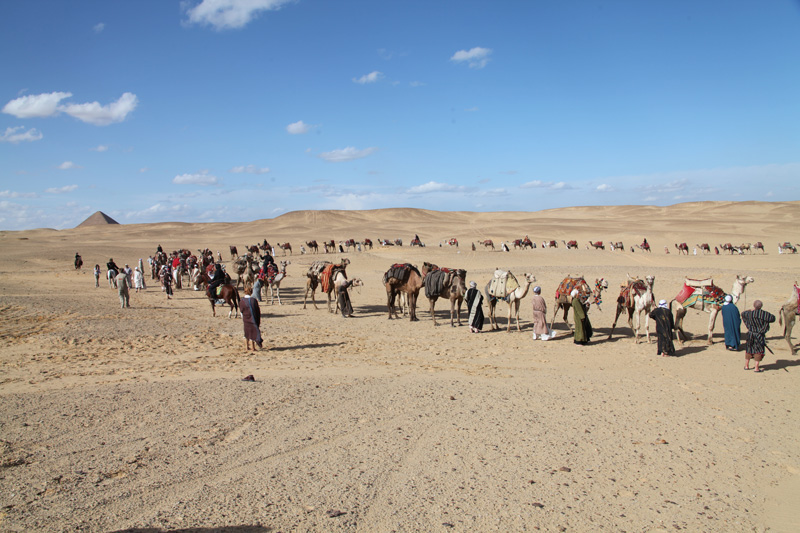 Young Living Founder and President, Gary Young, recently returned from an incredible adventure retracing the legendary Frankincense Trail. Gary and his team traversed the historical route from Oman to Yemen, Saudi Arabia, Jordan, and Israel—a journey that was captured for his upcoming frankincense documentary. Participants even joined Gary in a recreation of an ancient camel caravan on the Frankincense Trail!
This colorful incense burner was purchased during Gary's travels at a market in Salalah, Oman. In Southern Arabia, local people burn frankincense resin in their homes as a sign of hospitality and to freshen the air.
So how can you utilize Young Living Frankincense essential oil? Here are a few tips:
Diffuse: Frankincense can be used for congestion and voice loss, as well as to calm the mind, reduce mental strain, cultivate internal peace, and place past obsessive states into perspective.
Massage: Frankincense can be blended with massage oil or diluted in the bath for circulatory support, respiratory support, exhaustion, and nightmares. It also has a good astringent effect on the skin; perks up older, more mature skin; and may assist the body in healing itself of wounds, sores, and ulcers.
Creams and Lotions: Frankincense can be added to a base cream or lotion to help with general skin tone and condition while reducing oily skin, rejuvenating more mature skin, and at the same time helping wounds, ulcers, and sores heal.
Wash or Compress: To assist the body in healing and to lessen the appearance of scars from wounds, add a few drops of frankincense to the water when washing a wound. For other applications, apply diluted oil directly onto the affected area or use as a compress.
Gary Young has traveled extensively throughout the Middle East researching the historical uses and significance of frankincense essential oil. This hands-on approach to researching and sourcing oils ensures Young Living's status as the world leader in essential oils. Make sure to join Young Living in June for International Grand Convention in Salt Lake City, Utah. You'll get a gripping account of this journey from Gary himself, learn more about the incredible Frankincense Trail, and be there in person when Gary reveals the "One Gift."