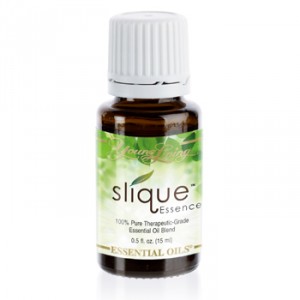 Nearly two weeks ago, D. Gary Young announced the Slique™ Experience. Distributors are thrilled as they have begun their transformation journey and have been digesting the information and the challenge that were unveiled. The integral part of the Slique Experience is the Slique Kit, which was designed to revolutionize the way we approach weight management. For added benefit, Gary developed a new essential oil blend—Slique Essence—that enhances the slimming benefits of our other products.
So what is Slique Essence? While working in the Nova Vita Center in Ecuador, Gary witnessed the power of this blend in helping to control hunger and to assist individuals in achieving their individual weight goals.* Slique Essence combines the benefits of ocotea, grapefruit, tangerine, lemon, and spearmint essential oils with the sweetness of stevia extract.
Why These Oils?
The many qualities of Slique Essence make it a much-needed tool for your weight-management regimen. Its desirable taste is the perfect addition to tea, water, Power Meal™, Balance Complete™, Pure Protein Complete™, or any beverage. Carry it with you wherever you go to conveniently battle unwanted cravings. With just a few drops of Slique Essence under your tongue, you can fight your "fast-food" times of weakness!
This proprietary oil blend is only available in the Start Living with Slique and Slique Essential Rewards kits. Click here for additional purchasing and program information, and don't forget to leave your thoughts on the new Slique Essence essential oil blend!**
—Marco Colindres, Associate Product Manager
*This statement has not been evaluated by the Food and Drug Administration. This product is not intended to diagnose, treat, cure, or prevent disease.
**Slique Essence was not intended for use in diffusers.