Widely popular thanks to its sweet, minty scent and brisk, cooling sensation, Wintergreen essential oil is highly adaptable and acts as a perfect companion on hot summer days, and is also ideal in helping you to unwind following a hectic week at work. Despite its frosty name, Wintergreen essential oil offers a whole host of year-round benefits, and we've listed just a few of our favourite ways to use it below.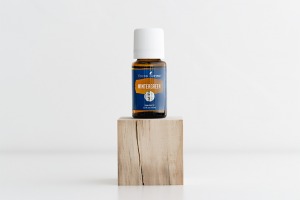 1. Set yourself up for the day by diffusing a refreshing and revitalising blend
This fabulous combination of fresh, floral Lavender, herbaceous Rosemary, and sharp Wintergreen will leave you feeling sprightly from the moment you wake up, setting you up perfectly for an energetic morning workout, a hectic day at the office or a long day of looking after little ones.
Ingredients

2. Enjoy a muscle rub with Deep Relief
For those looking to source a cool-down following a workout, the soothing, refreshing blend of essential oils found in Young Living Deep Relief Roll-On is guaranteed to impress. Made up of Peppermint, Dorado Azul, Helichrysum and cooling Wintergreen, this handy roll-on packs a punch with its invigorating scent, the perfect aroma to inspire an energetic approach to exercise. Use within a sports-focused massage to enjoy a relaxing sensation and soak up the minty, herbal fragrance.
3. Give your toes some TLC
Our feet are always putting the work in, but often don't receive the same love and attention that the rest of our body does. Treat them to some well-deserved TLC by adding a cooling drop or two of Wintergreen essential oil to your favourite foot cream for a soothing rub that will leave them feeling relaxed and at ease.
4. Keep your yoga mat feeling fresh
Practicing yoga is known to carry endless physical and mental benefits, including increased muscle strength and tone, improved vitality and energy and stress relief. In a year where many have taken up yoga as a hobby from home, it's more important than ever to keep your yoga mat smelling fresh and clean, allowing you to focus solely on mastering your new moves. The following spray will ensure your mat stays pristine and sweet smelling and will offer a pleasant aroma while you practice.
Ingredients

5. Mix with a carrier oil for a magical massage
Wintergreen essential oil is not only incredibly potent, but is a hot oil, and so should be diluted when used topically. For every 1 drop of Wintergreen, use at least 4 drops of a carrier oil. After you've found the right ratio for you, massage it into your shoulders, joints and tired muscles and enjoy the tingly, cooling sensation that'll leave you floating in relaxation.
Don't forget – Wintergreen essential oil may smell sweet, but it's incredibly strong—that's why it features a safety cap. The main constituent, methyl salicylate, gives Wintergreen its crisp aroma and the chilly sensation you get when you apply it to your skin. You know the drill: Follow the label instructions and the benefits of Wintergreen will make this potent oil a go-to in your wellness toolbox!
Which top tip for using Wintergreen essential oil are you most looking forward to trying out? Write your comments below or contact us at mseublog@youngliving.com
This post is also available in: German Czech Dutch Finnish Swedish Lithuanian Romanian Russian Spanish French Italian Polish Portuguese (Portugal)