We like to think there's an oil for every situation, even ridiculous fictional ones! That's why, oils in hand, we're prepared for any kind of zombie apocalypse—whether we're dance-fighting Michael Jackson Thriller-types or creating a band of scrappy survivors, Walking Dead-style. With your oil collection at your side, you'll be ready to take on anything the undead have to send your way.*
---
OUTBREAK
How will you fare when you find out?
♦ Something seems out of sorts. An eerie quiet. Better clear your head with the fresh aroma of Brain Power™.
♦ You turn on the television to see what's going on, but your favorite newscaster has been replaced with a group of aimlessly wandering bodies who look…strange. Your years of dedication to monster movies pays off. You immediately reach for a bottle of Stress Away™ and take a deep breath. You're going to need a calm, peaceful minute as you prepare for what comes next.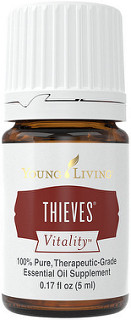 ♦ Before you pack your zombie survival kit for your apocalyptic runaway, take a veggie capsule with Thieves® Vitality™.* You don't know how it will do against zombies, but you're going to need all the wellness support you can get.
♦ If you know one thing about zombies—and, fortunately, in true horror movie fashion, you know the perfect amount for this situation—it's that they're not as slow as they seem. Massage your muscles after miles of running from zombies and make sure to keep a Deep Relief™ Roll-On in your backpack to provide the ultimate cooling comfort.
---
THEY'RE HERE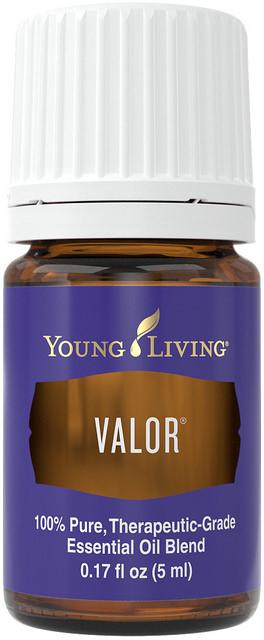 Whether coming through the door or a few blocks back, it's time for fight or flight. Keep these essentials with your zombie survival gear:
♦ Facing the undead head-on or not, you have a daunting journey ahead of you. Start your trek on the right foot by inhaling Exodus II™.
♦ Should you encounter a horde of zombies, you'll need every bit of courage you can summon. Bolster your inner hero with positivity and the scent of Valor®.
♦ If you fight a zombie with actual fire—a risky but often effective move—you can also use the uplifting aroma of Light the Fire™ to motivate yourself to keep going.
---
SURVIVAL
You haven't had to hole up alone. You and a pack of survivors have created an unruly party that thus far can fend off the dead ones.
♦ Before food raids become necessary, take a shot of NingXia Nitro® to give your body and mind the energy levels you'll need to be alert on this treacherous mission.
♦ We've heard it from our members before: Is there any odor Purification® can't tackle? Put it to the ultimate test by diffusing it to keep the scent of zombie flesh from tainting your hideout.
♦ If you don't know how much time you have left on Earth, it may be wise to tap into your spiritual side with some conscious mindfulness. Create the perfect environment for connection with Sacred Mountain™ essential oil blend.
---
ZOMBIFICATION
You tried. Unfortunately, your fate was to be with the undead. Fortunately, we've even got oils to help you process that.
♦ When faced with a new stage in life, you can replace the negative beliefs with uplifting thoughts—perhaps being a zombie won't be so bad after all! Try diffusing Transformation™ as you make the best of your new existence.
♦ In fact, not only is being a zombie not so bad, you're a darn good zombie! You've already got four new zombies in your downline! Numerous aimless walks and the aroma of Acceptance™ have helped you recognize your self-worth, and you're seeing the best you, human or no.
---
*Disclaimer: These statements have not been evaluated by the Food and Drug Administration. These products are not intended to diagnose, treat, cure, or prevent any diseases. They have also not been evaluated for use against zombies, ghouls, goblins, trolls, or werewolves. We thought unicorns might like Peppermint, but who doesn't like Peppermint?
If you had fun finding out how to use essential oils during the zombie apocalypse, try some of our other Halloween posts like Witch's Brew, Creepy, Crawly Halloween Treats, and the Ogre's Overbite!
Which essential oil helps you feel ready to face anything, even the zombie apocalypse?
Let us know in the comments below!