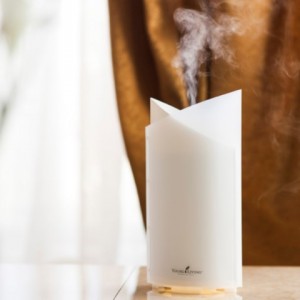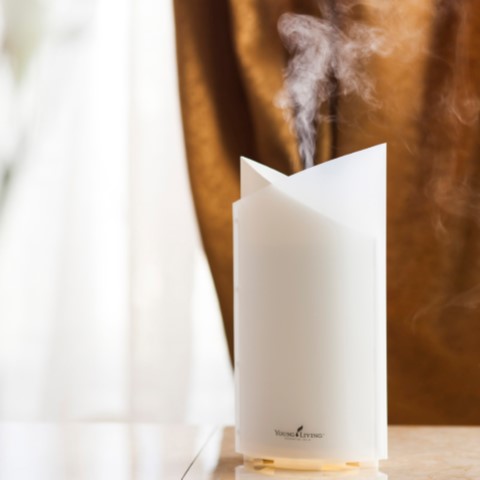 Our mind creates powerful connections between scent and our emotions, surroundings, and memories. Diffusing essential oils is a simple but effective way to access those connections. It can also help build new and positive memories and experiences.
Because diffusion distributes essential oil molecules into the air so effectively, it is an excellent way to maximize the beneficial properties of essential oils. There are lots of different ways to diffuse, so let's talk about the most effective methods. It's important to note that overheating essential oils using aroma lamps or candles can render the oils less beneficial, so we'll focus on different cold-air diffusion methods.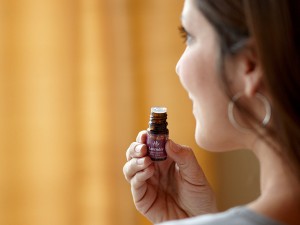 Direct Inhalation
You may simply open a bottle of essential oil and inhale or put a few drops of oil on the palm of your hand, rub your hands together, and then cup your hands over your nose and mouth and inhale. You can even add a few drops of oil to a bowl of hot (not boiling) water and inhale the vapor.
Cold-Air Fan
Young Living's Travel Fan Diffuser introduces convenience and portability to essential oil diffusion. The Travel Fan diffuses by blowing cool air through the essential oil pad, releasing beneficial essential oil molecules into the air.
Ultrasonic Diffusers
Ultrasonic diffusion combines the advantages of a humidifier, air purifier, atomizer, and aromatherapy diffuser into one by breaking a mixture of essential oils and water into millions of microparticles and dispersing them into the air. Young Living has several ultrasonic diffusers with features our members love, such as:
The new Rainstone™ Diffuser: Beautifully designed with a robust feature set including 1, 2, 3, 6, and 8 hour settings with automatic shutoff; 5 soft LED light settings (blue, yellow, purple, alternating each color, and off); a negative ionizer; and a remote control.
USB Orb™ Diffuser: Small, new, and easily portable with an egg-shaped design, it is spill proof, making it ideal for the car, office, or at home.
Desert Mist™ Diffuser: The diffuser's 11 different light settings can be turned off or on independent of diffuser function, three run modes are perfect for a customizable experience, intermittent mode (1 minute on/1 minute off) runs approximately 10 hours.
Dewdrop™ Diffuser: Adds light to any room with 11 different light settings that can be turned on or off independent of diffuser function, transitions gently from one color to the next when in light cycle mode, transforms any space into an inviting, aroma-filled atmosphere.
Aria™ Ultrasonic Diffuser: Elegant and décor-friendly design, multicolored LED lights, remote control, built-in speakers, ambient music, and audio input.
Atomizing Diffuser
Atomizing technology transforms essential oils into a vapor of millions of microparticles, dispersing the powerful, undiluted plant constituents found in Young Living essential oils into the air with no water added. Young Living's new AromaLux™ Atomizing Diffuser includes an array of features and settings, including our highest vapor output, our most customizable volume and run time settings (with automatic shutoff), and a quiet motor.
Wondering which type of diffuser is right for you? or how to take care of your diffuser? Learn more with these amazing posts.
What's your favorite Young Living diffuser? Share how you diffuse your favorite blends in the comments!
—Heidi Jeanfreau, Young Living International and Portfolio Brand Manager