Young Living recently hosted its Beauty School at the Swiss-inspired Zermatt Resort in Midway, Utah. Hundreds of Young Living distributors attended the event and enjoyed two days of hands-on skin-care education, business training, exclusive product samples, and relaxation.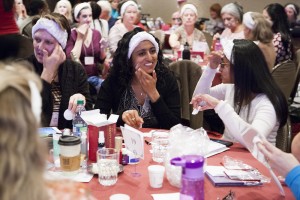 The event started with an introduction by Young Living's Executive Vice President Mary Young and a presentation of how essential oils develop both inner and outer beauty by Young Living's Vice President of Research and Development Cole Woolley, PhD. Top Young Living distributor Cherie Ross shared her beauty and essential oil expertise that also included the business side of beauty. Luba Vozar, PhD, Young Living's senior personal-care portfolio manager, then conducted a hands-on training, giving every guest the opportunity to try most Young Living facial products.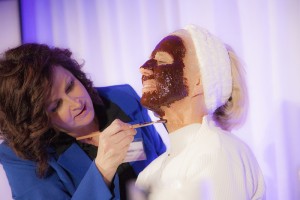 Saturday highlights included a presentation of the emotional side of beauty and essential oils by Sabina DeVita, EdD, DNM.  Dan Purser, MD, reminded attendees how important it is to keep their bodies in balance throughout every stage of their lives. Award-winning makeup artist Isabel Harkins, shared her facial uplifting techniques, and the entire event culminated with an easy-to-grasp explanation of the Young Living compensation plan by Mary Young.
Beauty School attendees also experienced the first-ever Gift Fair with Flair, where they enjoyed free facial and hand massages, complimentary hair up-dos, and tasty treat samples all created with Young Living essential oils and products.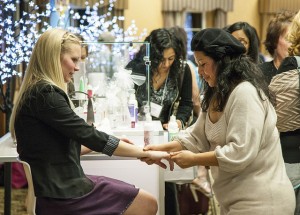 As in the March Beauty School, attendees received a beauty kit filled with sample products; gifts; and a beautiful, hardbound "how-to" book. There were also a few surprises inside, such as the newly released Vanillamint Lip Balm and a prototype wand filled with lip gloss on one end and Amoressence™—the Beauty School's exclusive essential oil—on the other.
November's Young Living Beauty School was a hit, providing a unique experience at one of the most idyllic resorts in Utah. If you had the opportunity to attend, please leave a comment. We would love to hear from you!
Finally, stay tuned for a very special, web-only Young Living Black Friday event beginning on Thanksgiving day. Check our Facebook  account, your Virtual Office, and this blog regularly in the coming days for more information and updates!
—Gloria Russo, YL Product Marketing Manager