When you create essential oil blends for the man in your life, do you pick certain scents because they strike you as more "masculine" smelling? Us too! Men love a fresh, delicious, or stimulating scent as much as anyone. The right aroma can take him back to a cherished memory or remind him of a favorite spot. For those times you're in the mood for a masculine diffuser blend sure to appeal to your guy, here are a few recipes to try.
Which essential oils are great for creating manly blends?
When you create masculine diffuser blends, we recommend sticking to woodsy or earthy oils for your base. Experiment with these two types of oils to find your favorites and then combine them with oils that are citrusy, spicy, or minty for the perfect blend. Refer to the lists below for some great oil options that fit under each category.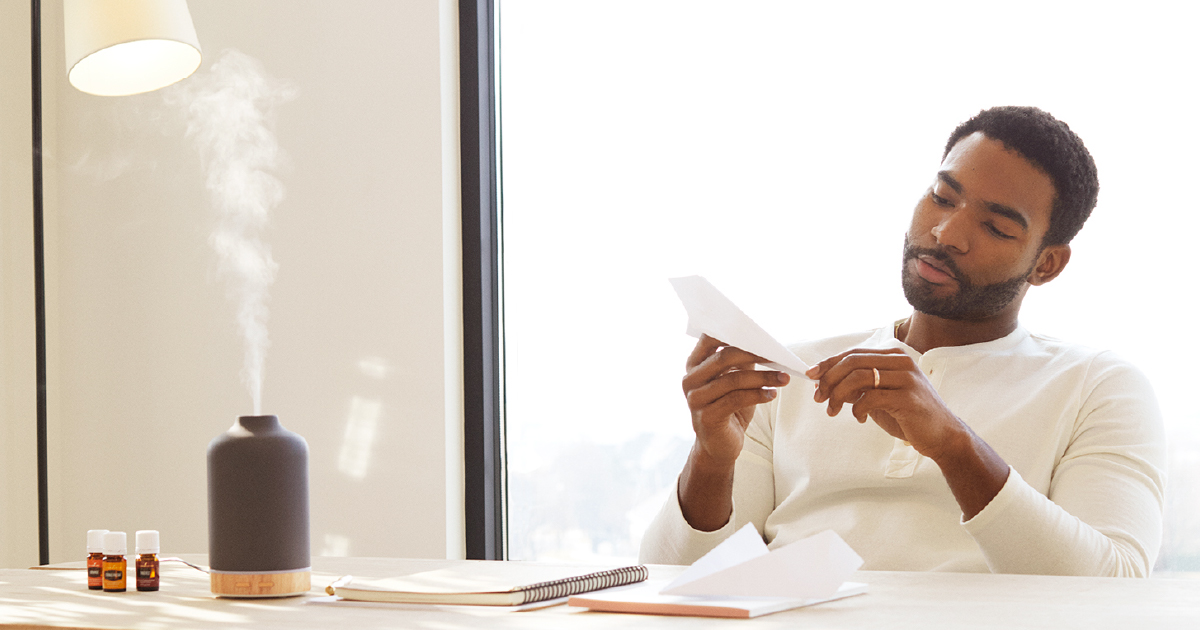 Masculine diffuser blends
The following blends are based on 12 drops per diffuser—except for the Commute Conqueror—so be sure to modify these recipes based on your individual diffuser drop suggestions.
3 p.m. Pick-Me-Up
No need for an energy drink! Get your guy a diffuser and have him start diffusing the energizing aroma of this go get 'em blend during the post-lunch lull.
6 drops Orange
4 drops Peppermint
2 drops Idaho Grand Fir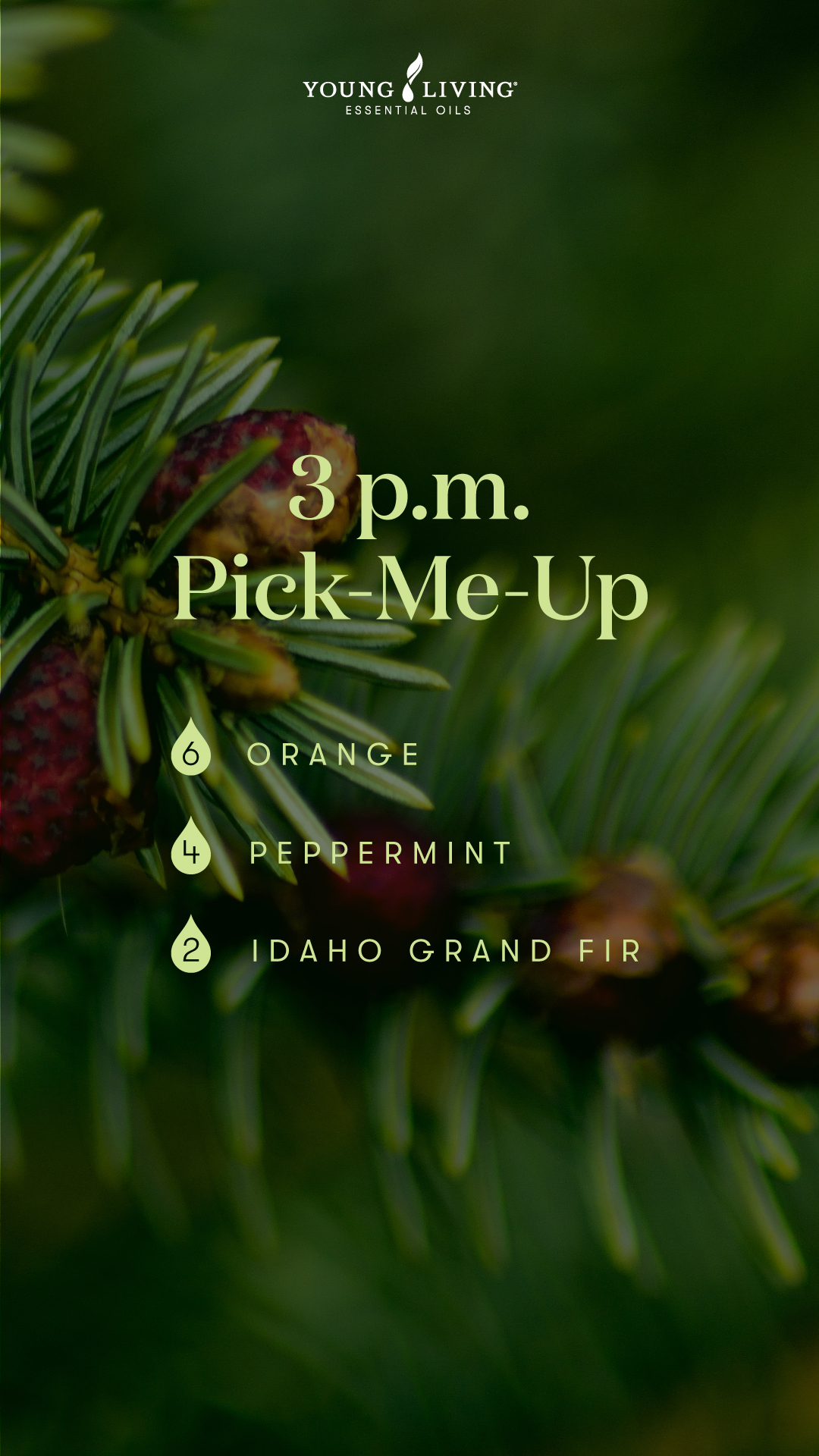 Commute Conqueror
Rush-hour traffic can wreck anyone's day. This manly diffuser blend will help keep his eyes on the road. When used with a USB Diffuser, this on-the-go blend can help make his commute a little time to unwind.
2 drops Lime
1 drop Eucalyptus Radiata
1 drop Copaiba
1 drop Cedarwood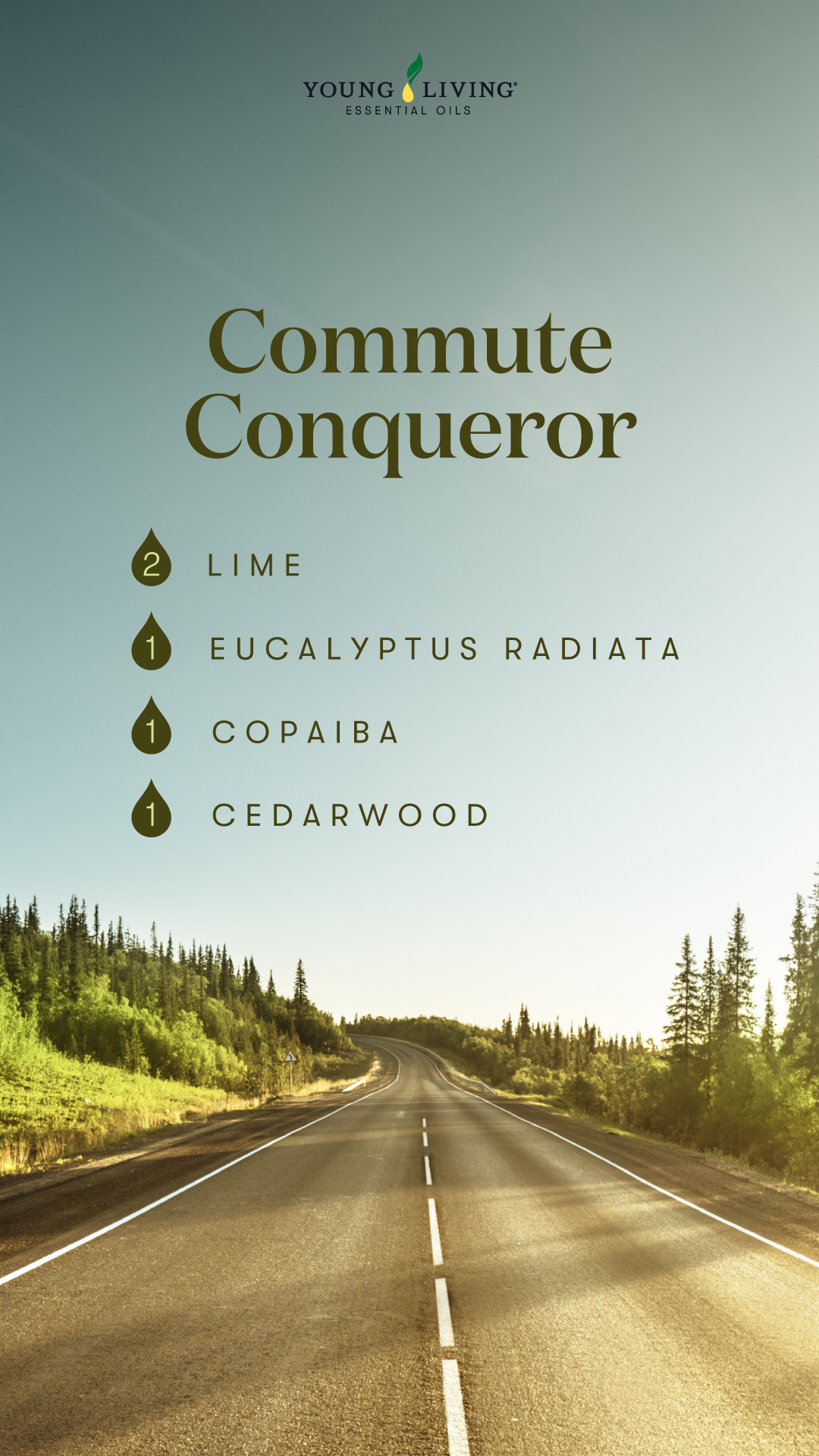 Man Cave Master
The odor that used to emanate from his man cave might have had a hint of "no girls allowed," but for all the wrong reasons. This blend of essential oils is uplifting enough that you'll enjoy smelling it throughout the whole house and masculine enough that your guy will want it for himself!
6 drops Bergamot
3 drops Northern Lights Black Spruce
3 drops Wintergreen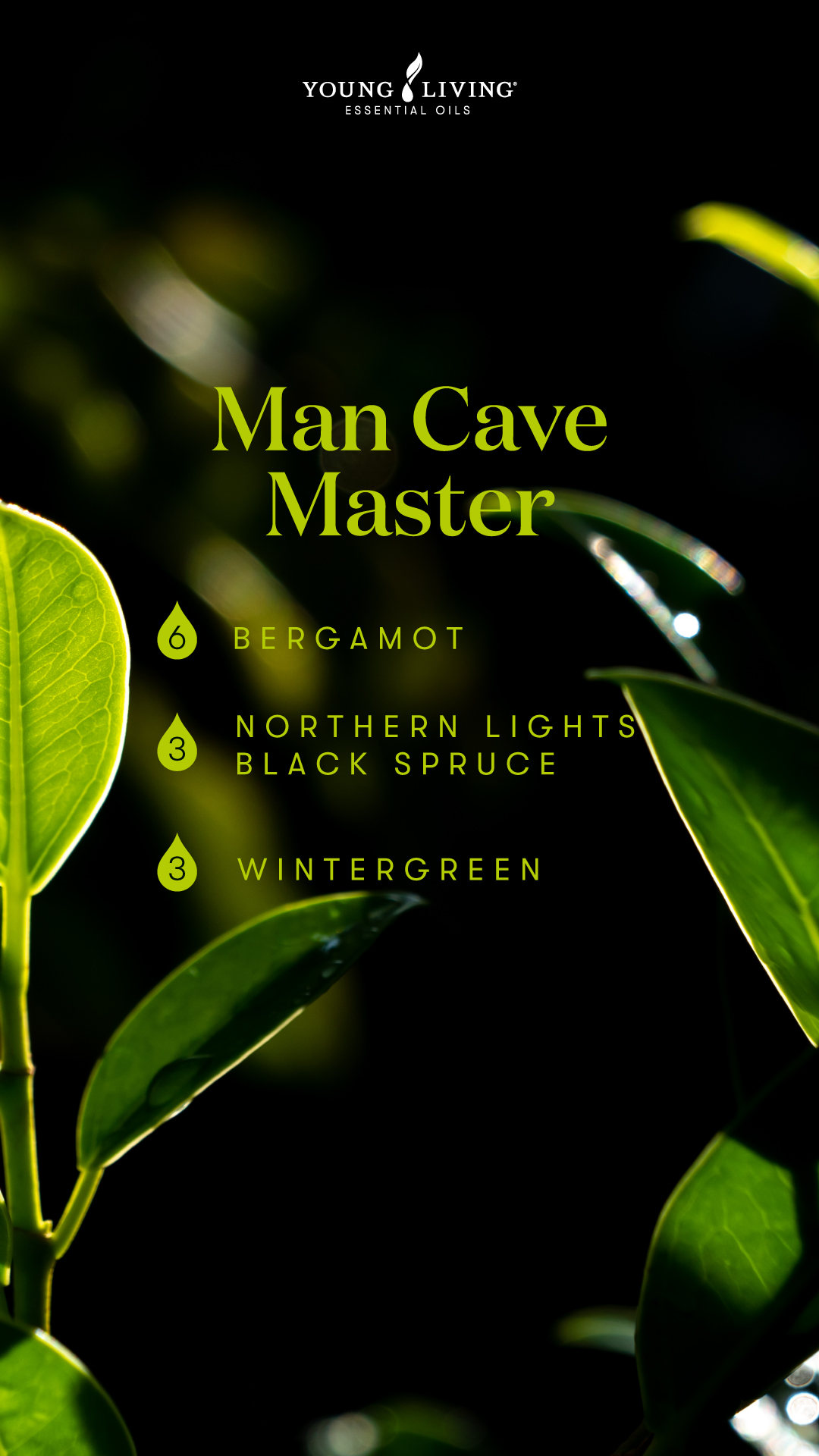 Armchair Quarterback
Whether he settles into the recliner after a morning reliving his glory days with his buddies or cheers on his favorite team every weekend, your sports fan will root for you to diffuse this blend.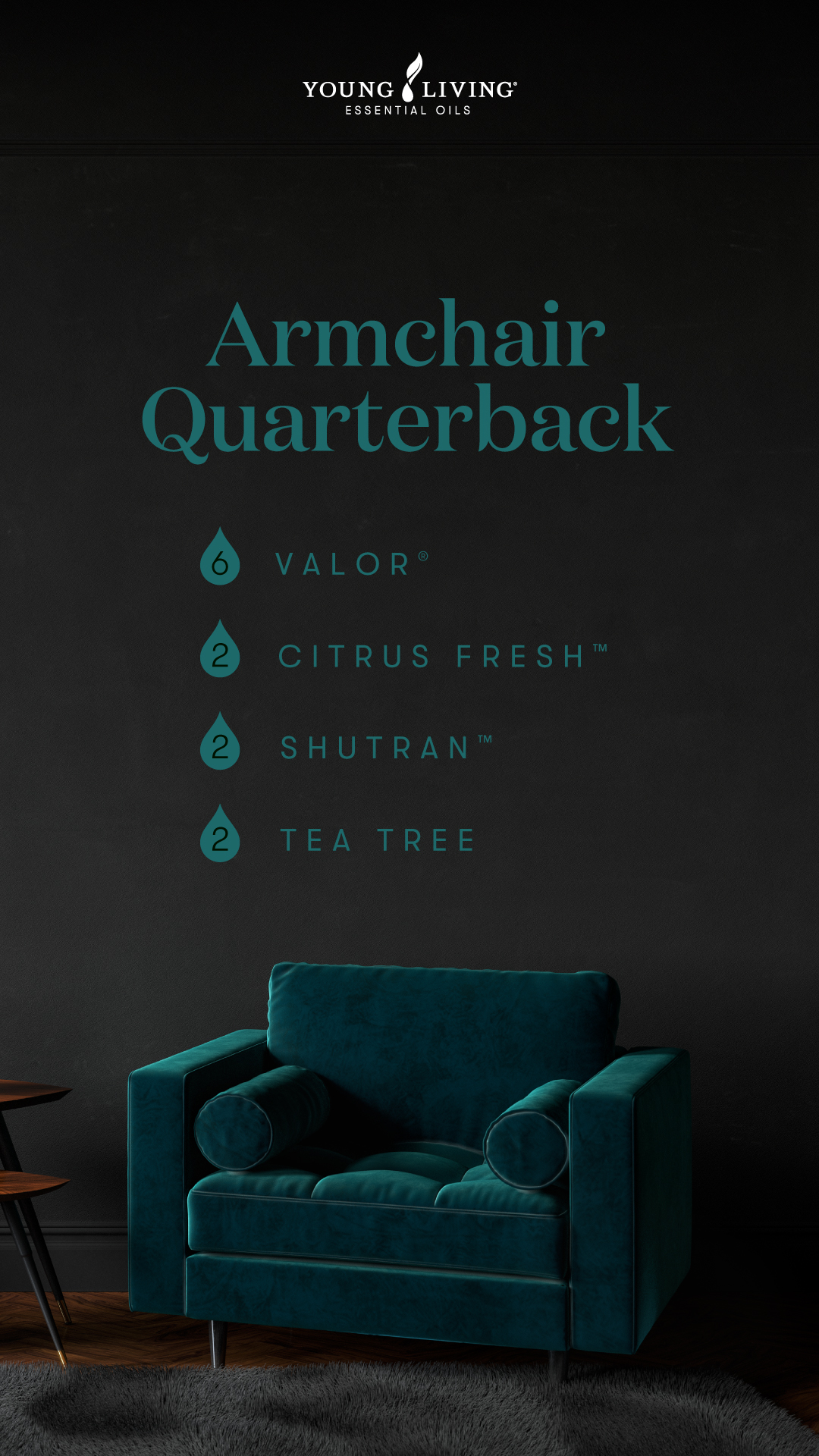 Workshop Warrior
Does he love working with his hands? Could he spend the whole day tinkering with his tools? Help him enjoy all the benefits of being where he loves by diffusing essential oils that enhance the space.
6 drops Tangerine
4 drops Raven™
2 drops Idaho Blue Spruce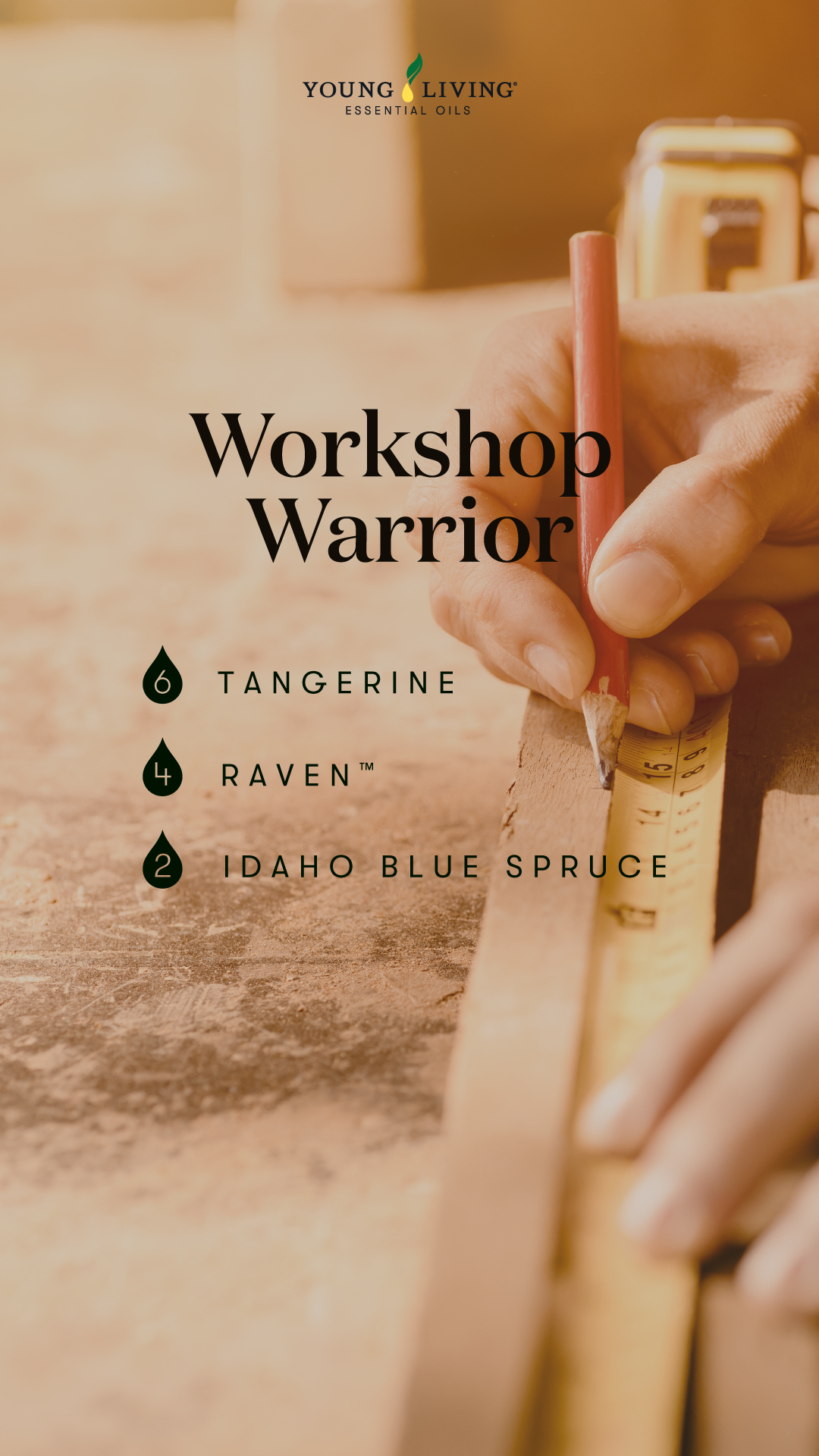 Freshly Mowed Lawn
Do you catch your guy looking longingly at the lawnmower section of the hardware store? Will he spend hours painstakingly pulling weeds and timing watering precisely to keep your grass the envy of the neighborhood? Help him bring his passion indoors with this essential oil blend.
6 drops Citrus Fresh
2 drops Basil
2 drops Northern Lights Black Spruce
2 drops Bergamot