Pop open a bottle of Thieves® essential oil blend and you'll be transported by a powerful combination of Lemon, Clove, Cinnamon Bark, Eucalyptus Radiata, and Rosemary oils. Each drop contains the naturally occurring constituents limonene, cinnamaldehyde, and eucalyptol (among others) in a concentrated dose of "yes, please" perks for body and spirit. With a warm, sweet scent that'll have you hooked at first drop, you'll want to have it everywhere in your life—and you can!
Thieves is more than an essential oil blend; it's an experience. That's why you'll find it infused into the products you and your family use every day. You'll make everyday moments more memorable with naturally derived, plant-based favorites formulated with you, your family, and the environment in mind.
Learn all about Thieves and how you can use it in your daily routine.

Although Thieves is a natural choice for your diffuser, you'll love all the other ways it can transform your daily to-dos. The sweet, spicy blend has already been added to the core products that keep our lives on track, but you can also add a few drops of this fave to your routine when you need some extra-cozy comfort.
Take a relaxing breather. Add a few drops of Thieves essential oil blend to a basin or bowl of hot water and cover your head with a towel for an at-home pampering session. Take your "beauty prep" one step further and try a DIY steam facial.
Win your morning! Dilute with V-6™ Enhanced Vegetable Oil Complex and apply to the bottoms of the feet for an invigorating start to your day.
Wave goodbye to germs! Snag Thieves® Hand Sanitizer for refreshed, clean hands anytime, anywhere.
Can you apply Thieves oil directly to skin?
As with any oil, many people wonder if Thieves oil can be applied directly to your skin. The simple answer is, yes, Thieves oil can be applied to your skin. We do recommend you follow the same advice we give with any oil, perform a patch test with Thieves oil to see how your skin will react, and always dilute the oil with a carrier oil to reduce the chance of irritation.
Thieves is a powerful cleaning agent and is formulated without harsh toxins! Did you know there are 29 ways to use Thieves® Household Cleaner? Check out some tips for a spotless, sparkling home!
Banish odors and remove stains. Add a drop of Thieves to a towel and use it to free the gunk from counters, whiteboards, desks, and other surfaces.
Tackle tough dishes with ease. Supercharge your Thieves® Automatic Dishwasher Powder with a few drops of Thieves essential oil blend to leave your dishes residue free!
Get sparkling sinks and showers! We've got plenty of tips for keeping your bathroom in tip-top shape. Discover eight bathroom cleaning hacks using Thieves products!
Fresh feelings all around
Leave worries out the door when you come home to comforting, inviting scents. Here are some ways to purify your home with Thieves!
Keep your fashion fresh. Wash your clothes with Thieves® Laundry Soap, a plant-based product that leaves your linens residue free and sweetly scented.
Infuse your surroundings with purifying scents. Diffuse Thieves blend throughout your home to neutralize strong odors.
Cozy up in fresh clothes. Add a few drops of Thieves to a small hand towel and place in the dryer with your clothes for a renewed wardrobe.
Thieves' aroma is so yummy, you'll want to taste it—and you can! Thieves® Vitality™ essential oil blend is specifically labeled for using in foods, teas, and as a supplement. Flavor your favorites sips and treats with a touch of sweet and spice.
Spice up your herbal tea by adding a few drops of Thieves Vitality for a warm and tangy flavor. You can also make your own Thieves tea by heating up water, adding some organic honey and lemon juice, and topping it off with a few drops of Thieves Vitality.
Add a few drops to your daily glass of NingXia Red® for a spicy kick. We'll drink to that!
Cozy up with an immune-supporting treat.* Add a few drops with cinnamon to your kettle corn and indulge guilt free.
A blend for a cozy night in
Set the stage for a quiet evening when you use diffuse this blend!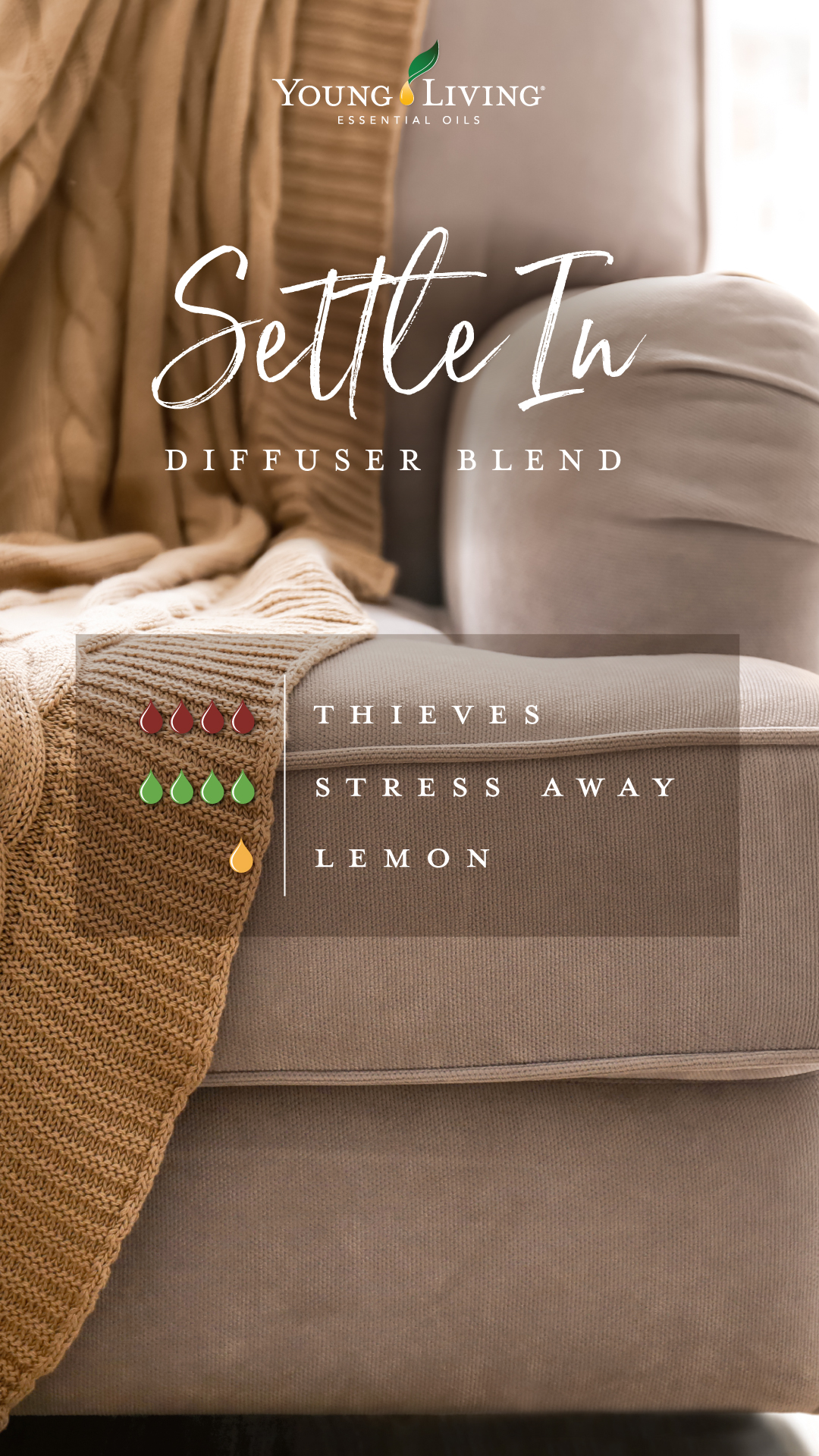 From a tidy home to a pampering routine, call on Thieves for a natural solution to your everyday needs.
Looking to dive into more essential oil favorites? Learn how to use Manuka and Wintergreen essential oils to amp up your day on The Lavender Life!
Which oils do you infuse into your daily routine?
Let us know in the comment section below.
*These statements have not been evaluated by the Food and Drug Administration. Young Living products are not intended to diagnose, treat, cure, or prevent any disease.