Jasmine Essential Oil
Jasmine** (Jasminum officinale) has a warm, exotic, floral fragrance that relaxes, soothes, uplifts, and enhances self-confidence. Jasmine is beneficial for the skin. It has been used throughout history for romance and attraction and for balancing the feminine energy of the body.
**Jasmine is an absolute or essence, rather than an essential oil.
EarthKosher Certified
Ingredients
Young Living Therapeutic Grade™ jasmine absolute oil
(Jasminum officinale)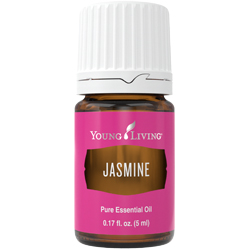 Aromatic  |  Topical  |  Dietary
Available Items
5 ml - $100.66
---
Use For:
Self Confidence