Blue Tansy Essential Oil
Blue tansy (Tanacetum annuum) essential oil is steam distilled from the flowering plant and has a slightly sweet, herbaceous aroma. It has also been called Moroccan chamomile, and is rich in sesquiterpenes similar to those found in German chamomile.
How to Use
Topical: Apply 2–4 drops directly to desired area. Aromatic: Diffuse up to one hour three times daily. Keep out of reach of children. If you are pregnant, nursing, taking medication, or have a medical condition, consult a health-care practitioner prior to use.
Ingredients
100% pure therapeutic grade blue tansy (Tanacetum annuum) essential oil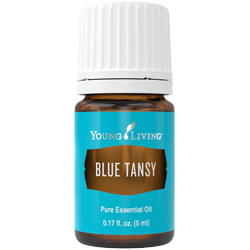 Aromatic  |  Topical
Available Items
5 ml - $41.12
---
Use For:
Relaxing