Longevity Essential Oil
Longevity™ contains oils that rank among the most powerful antioxidants known. Antioxidants are elements that help to neutralize free radicals and lessen the day-to-day oxidative damage everyone is subject to. Antioxidants are thought to protect the skin by attaching themselves to free radicals, which minimizes the harm they do and is important for youthful-looking skin. Longevity contains ingredients that score a very high 1,500,000 on the ORAC scale.
EarthKosher Certified
How to Use
For dietary, aromatic or topical use. If using as a supplement, put one drop in a capsule or in 4 fl. oz. of goats or rice milk.
Possible skin sensitivity. If pregnant or under a doctor's care, consult your physician.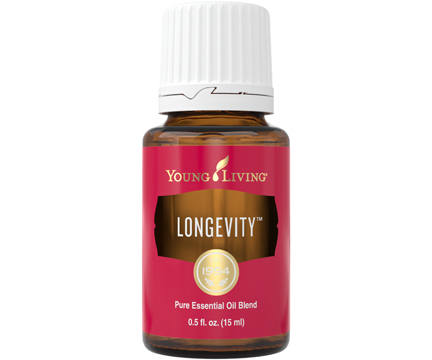 Aromatic  |  Topical
Available Items
15 ml - $41.12
---
Use For:
Antioxidant Support