Essential Oil - PanAway
PanAway was created by Gary Young following a severe injury to the ligaments in his leg. It includes several potent essential oils, including clove, which contains eugenol, a constituent commonly used in dentistry for numbing.
Ingredients
Wintergreen (Gaultheria procumbens), helichrysum (Helichrysum italicum), clove (Syzygium aromaticum) and peppermint (Mentha piperita).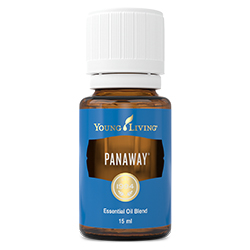 Available Items
15 ml - $157.90
5 ml - $68.75